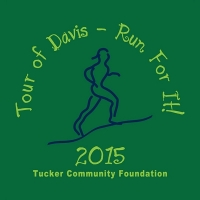 Raise money for Team Pioneer
Team Pioneer is raising money to enhance the services offered by the Pioneer Memorial Public Library and to help the library promote literacy and a love of learning.  In addition to serving the residents of Harman and its surrounding communities, PML serves as the school library for the Harman School.
Click on one of our teams below to make a donation.
Date
Name
Amount

Sep

15

Marty Brosky

$25.00

Sep

14

Lou and Arlene Pierantoni

$30.00

Sep

14

Judy Bucher

$500.00

Sep

14

Gary and Maureen Judy

$60.00

Sep

14

Richard W. Smith

$50.00

Sep

14

Kitty Judy

$100.00

Sep

03

Conrad H. Dilks

$202.00

Sep

03

Genevieve Brosky

$5.00

Aug

25

Herb and Sarah Myers

$400.00

Jul

13

Anne Krebeck

$100.00