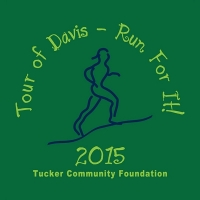 Raise money for Challenged Athletes of WV
Challenged Athletes of West Virginia provides outdoor sports and recreation opportunities for children and adults with disabilities. Programs include Adaptive Ski School operations in Pocahontas and Tucker County, volunteer opportunities, summer activities, and multi sport annual camps for wounded Veterans and their families. CAWV is a chapter of Disabled Sports USA and a Paralympic Sport Club.
Click on one of our teams below to make a donation.
Date
Name
Amount

Sep

25

Scott and Peg Strickler

$300.00

Sep

25

Tim and Dee Evans

$40.00

Sep

15

Mountain Valley Realty

$100.00

Sep

15

Linda Tracy

$10.00

Sep

15

Mark Tracy

$20.00

Sep

15

Nils Heinke

$10.00

Sep

13

David McDowell

$25.00

Sep

13

LuAnn McDowell

$25.00

Sep

08

Challenged Athletes of West Virginia

$11,356.50

Sep

08

Mitchell Chevrolet

$300.00