This user is not currently accepting donations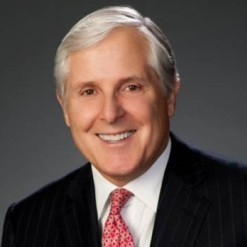 Total raised
$5,924.00
Goal: $5,000.00
Help us raise money for participating in The Blue Shoe Run for Prostate Cancer
---
Our story…
Sherm Miller lost his battle with stage IV mestastic prostate bone cancer in April 2015. The CU Real Estate Center Young Alumni Board wanted to honor Sherm's long-lasting impact and legacy by creating a team for The Blue Shoe Run in Sherm's name: "Do it for Sherm!" The team is open to anyone interested in participating and will run/walk The Blue Shoe Run in memory of Sherm.

Join us in supporting a great cause in memory of one of our own, Sherm Miller. Sherm fought his cancer bravely, never giving in. Now is our chance to stand shoulder to shoulder in his memory!!
Click on one of our team members below to make a donation.
Courtney Schneider
Raised: $0.00
In Memory Of Sherman R. Miller
Raised: $700.00
Team leader
Scott Schneider
Raised: $0.00
Andrea Woodhams
Raised: $0.00
Megan Turner
Raised: $0.00
Leslie Hebron
Raised: $0.00
Hank Yoder
Raised: $0.00
Meredith Kaiser
Raised: $0.00
Curtis Sears
Raised: $0.00
Mandi Winegar
Raised: $0.00
Andrea Mehlem
Raised: $0.00
Sarah Laverty
Raised: $0.00
Erin Barrett
Raised: $0.00
Dalton Skach
Raised: $0.00
Lisa Peck
Raised: $0.00
Megan Turner
Raised: $0.00
Cooper Williams
Raised: $0.00
Rebecca Williams
Raised: $0.00
Buzz Miller
Raised: $600.00
Daniel Dore
Raised: $0.00
Melissa Murphy
Raised: $0.00
Gregory Murphy
Raised: $0.00
Maxwell Murphy
Raised: $0.00
Matthew Lee
Raised: $0.00
Jordan Swisher
Raised: $0.00
Ronald Funes
Raised: $0.00
Ines Funes
Raised: $0.00
Leon McBroom
Raised: $0.00
Kami McBroom
Raised: $0.00
Marilyn Dana
Raised: $0.00
Mary Sullivan
Raised: $200.00
Brian Monahan
Raised: $0.00
Rachel Judd
Raised: $0.00
Andrew Browning
Raised: $0.00
Carrie Browning
Raised: $0.00
Thomas Austin Roberts
Raised: $50.00
Katie Latier
Raised: $0.00
Jeff Latier
Raised: $0.00
William Latier
Raised: $0.00
Jonathan Latier
Raised: $0.00
Drew Thomas
Raised: $0.00
Katie Souder
Raised: $0.00
Tyler Dumon
Raised: $0.00
Brooke Burdick
Raised: $0.00
Greg Souder
Raised: $0.00
Andrew Hanna
Raised: $0.00
Jarrett Primm
Raised: $0.00
Jenn Hamann
Raised: $0.00
Jennifer Grannas
Raised: $0.00
Tom Grannas
Raised: $0.00
Coleman Grannas
Raised: $0.00
Chris Holmes
Raised: $0.00
Sep

08

Si Ellis

$50.00

Sep

08

Dan Metzger

Undisclosed amount

Sep

06

Houska Automotive Services, Inc.

$100.00

Sep

06

Jason Mitchell

$100.00

Sep

01

Anonymous

$5.00

Sep

01

michael kercheval

$100.00

Aug

29

Jim Ferguson at The Augusta Group

$100.00

Aug

28

Jim Miller

$250.00

Aug

28

Andrew Hanna

Undisclosed amount

Aug

24

Anonymous

Undisclosed amount