THIS IS THE 2017 EVENT PAGE
Toronto's most FUN after work Team Building Event!
Thursday, September 28, 2017
Ontario Place (look for the HUGE Oktoberfest Tent that we're now sharing with)
 Venue and Start / Finish area is back at Ontario Place.  The Band is Booked!
Check out the Young Originals:
https://theyongeoriginals.com/
New! BUY A TICKET TO THE PARTY ONLY
Race Starts at 7:00PM
2017 RUNNING ROUTE
https://www.plotaroute.com/route/499365
Thursday September 28th, 2017 is YOUR chance to be your own hero. To your friends, family, coworkers, and neighbours. Step UP, get in better shape and inspire others to join you in supporting corporate mental health and wellness at work!  
We are so excited to announce that because of the tremendous amount of support, love, and growth, the Toronto Corporate Run will have a new home! Participants can look forward to a larger venue to accommodate the growing and new teams. As in the past 35 years you'll be running and walking in view of Lake Ontario, on traffic free routes.
The Toronto Corporate Run / Walk enjoyed a 97% customer satisfaction rating last year and grew by 150%, biggest team honors went to Indigo Books and Music, but Desjardins is looking to be the largest team in 2017 so far.  Run / Walk a chip timed, accurate 5km route with your Boss, your Managers, your suppliers and even your rivals!
Register now online or call/ email directly for any inquiries into registration or MEGA TEAMS! For more details check out our official website

www.torontocorporaterun.com

. 
Need help recruiting more team members? Watch our TCR commercial at 
MEGA TEAMS! (20+)
For inquiries about MEGA teams joining the Toronto Corporate Run please contact Jacky Fitzpatrick  at admin@goodtimesrunning.ca or 647-828-4663.  Mega Team advantage packages still available! Some 2017 Mega Teams include..
LCBO
PCL Construction
Pepsi
Desjardins
S&C Electric
Indeed
Indigo 
Rogers Communications
Great West Life
Enerlife Consulting Inc.
Will accounting finally one-up finance? Who will finish first, sales or marketing? Can administration beat the executives? Let's see who really carries the company!
NEW & exciting this year.... 
VIRTUAL RACERS!
We are excited to be introducing the Virtual Race option at the Toronto Corporate Run 2017! We are ready to introduce this new concept to TCR, although it is not new to the running market. Thanks to the many apps and smart watches, many events have now decided to offer remote participants a chance to be of the action!
This is perfect solution for companies to provide a fun wellness at work initiative for those who can't make the trip to Toronto to join the rest of their team! Virtual participants can take advantage of the convenience of completing their 5k run or walk at a local race in their community from September 22nd –October 1 st , the same day and time as the Toronto Corporate Run, or independently and submitting their official time through a smart watch or app. They will still be eligible for many prizes like top fundraiser, top fundraising team and fastest virtual team. Including all of your remote workers will help to keep employees engaged, motivated, and feel like part of the team!
Find out more information here:
https://www.torontocorporaterun.com/virtual-race
Returning in 2017,
The CEO CHALLENGE!
Are you the CEO, CFO, CIO or something very similar in your company? Do you want to show a new, unique form of leadership? The Toronto Corporate Run now introduces a new, fun opportunity for those of you brave enough to take Leadership to a new level.  Here are the simple and easy rules:
- You MUST finish! Run or walk.
- You MUST either raise $500 personally or $2500 collectively (from your team) for our great charity partner CAMH.
- Your TEAM must all be wearing matching shirts or uniforms 
EASY!
Charity Partner 2017
We are pleased to welcome back the Centre for Addiction and Mental Health (CAMH) as a returning Charity Partner.  Click the logo below to learn more and ask us how to take advantage of a customized fundraising package for your company.  100% of all donations and pledges go to support CAMH.
The Centre for Addiction and Mental Health (CAMH) is Canada's largest mental health and addiction teaching hospital and a world leading research centre in this field. CAMH combines clinical care, research, education, policy development and health promotion to help transform the lives of people affected by mental illness and addiction. CAMH is fully affiliated with the University of Toronto, and is a Pan American Health Organization/World Health Organization Collaborating Centre. For more information, www.supportcamh.ca
Watch our new 2017 Fundraising Video
SPONSORS & PARTNERS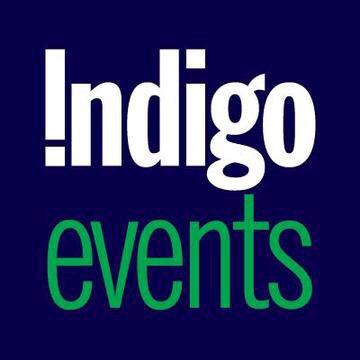 SUPPLIERS