REGISTRATION IS NOW CLOSED! 
We have received such an AMAZING amount of support from the community for our 1st Annual Smilin' Rylen Run!  Due to the enormous response and limited resources we have closed registration earlier than anticipated.  Thank you so very much for an overwhelming show of love and friendship!  
We look forward to seeing you all on Saturday!  
- The Cowan Family
You can still support the Smilin' Rylen Run
CLICK HERE TO MAKE A DONATION!
____________________________________________________________________
The 1st Annual Smilin' Rylen Run presented by Shipley Do-nuts will be run in his honor on Saturday, April 28, 2018!  
Meet Rylen...our HERO! 
Rylen, who was always smiling, quickly earned the name Smilin' Rylen.  
We remember Rylen with everything ORANGE, a color of happiness!  
Rylen earned his angel wings on June 5, 2017, at only 13.5 months old, after a battle with Bacterial Meningitis.  Little but Mighty, Rylen did not leave this earth untouched.  Thanks to the medical advances in organ donation, Rylen was able to save 5 lives.
Our Mission at The Smilin' Rylen Foundation is to raise awareness about organ donation and to assist families in crisis. 
The Cowan Family would like to THANK YOU from the bottom of our hearts for your generous contributions and continued support! Please join us in celebrating his life and the lives of those he saved!
Event Info
The Smilin' Rylen Run, is a race of remembrance, a race of hope and a race of love...
We race to remember Rylen!
We race hoping to bring awareness to the amazing gift of organ donation!
We race to share the love that we have received from so many of you!
RUN WITH US!
Come celebrate with us! Bring your family and your friends!
You will earn your Smilin' Rylen t-shirt, enjoy the delicious food with great music,
lots of fun and a post -race party you don't want to miss!
PACKET PICKUP

Thursday, April 26, 2018
2:00 PM - 7:00 PM
Fleet-Feet Sports - LaCenterra Cinco Ranch
23501 Cinco Ranch Blvd., Ste. J120
Katy, TX 77494
---
Race Day Information

LOCATION
Cane Island
2100 Cane Island Pkwy, Katy, TX 77493
COURSE
DID YOU KNOW?
April is National Donate a Life Month.
"Be a rainbow in someone else's cloud" - Maya Angelou
National Donate Life Month (NDLM) was instituted by Donate Life America and its partnering organizations in 2003. Celebrated in April each year, NDLM features an entire month of local, regional and national activities to help encourage Americans to register as organ, eye and tissue donors and to celebrate those that have saved lives through the gift of donation.
MEET SMILIN' RYLAN
We are excited to introduce you to another Smilin' Rylan and our very special guest at the inaugural Smilin' Rylen Run!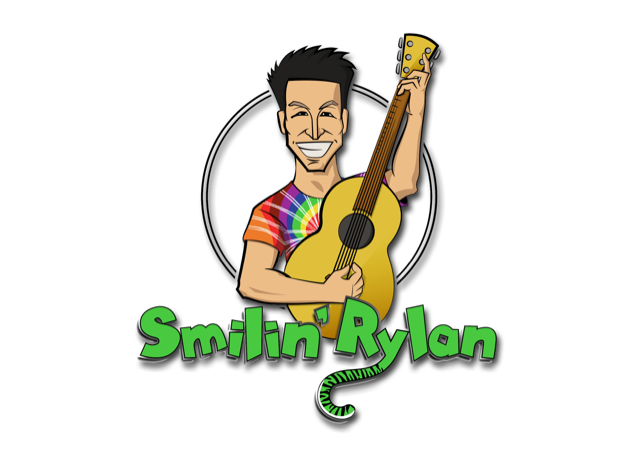 Traveling all the way from Canada to be with us....
Smilin' Rylan believes that quality children's music actively engages kids, even if it's their first time listening to it. Whether by singing along, learning dances, or doing fun movements, kids should be able to participate right away. Moms and Dads should be able to enjoy the songs too! This is what Smilin' Rylan strives to achieve in his song writing. He is also a strong advocate for "saving our children from nature-deficit disorder" (Richard Louv), and believes that getting outside and using our imagination is key to a healthy mind, body, and spirit.
For more information about Smilin' Rylan... CLICK HERE!
Sponsors
We are so very grateful for the support we have received from the community!
If you are interested in being a part of our event, there are still opportunities available!
email: smilinrylenfoundation@gmail.com
Beneficiaries
This year, we wanted to do something special for all of the wonderful organizations that supported our family during this difficult time. Each of these amazing organizations touched our lives in very special ways.
The Ronald McDonald House Charities
With a mission of "Keeping families with sick children together and near the care and resources they need, our family was able to remain close to Rylen day and night. Naturally Kristen did not want to leave Rylen's side, thankfully The Ronald McDonald Family Rooms, provided a peaceful place to for her to rest, relax and spend time together as a family without having to leave the hospital.
Research shows that staying close by allows parents to better communicate with their child's medical team and improves adherence to complicated treatment plans.
Ronald McDonald House of Houston, Inc., 1907 Holcombe Blvd., Houston, TX 77030 Website
Life Gift
Rylen is a HERO and he lives on everyday because of organ donation. When the doctors talked to Kristen and Travis about the opportunity of Rylen being an organ donor, there was no question. Both having family members who have been recipients of organs, the answer seemed simple.
Every day, an average of 92 people across the country receive lifesaving organ transplants, and countless others receive lifesaving tissue transplants. Many more receive the gift of sight through cornea donation.
Even so, there is a critical shortage of organs across the country. More than 118,000 individuals are waiting for a lifesaving transplant. Of those, more than 10,000 are Texans.*
Every 10 minutes, a new person is added to the national organ transplant waiting list, and every day 20 people die waiting for a lifesaving transplant.
The generosity of an individual donor can save up to eight lives through organ donation and countless others through tissue donation. Skin is used to treat burn patients and individuals with cancer; bone can be used to treat orthopedic injuries and cancer patients.
Click Here for a Brochure about Organ Donation
Click Here to Become an Organ Donor
Emma's Hugs
Emma's Hugs was an organization that Kristen and Travis has never heard of, but through the help of a social worker, they quickly learned how a simple act of kindness can mean so much in a time of need. Parking is one thing that you don't really think about when your child is sick, but the cost quickly adds up when your hospital stay is days on end. "It was one less thing we had to worry about, we could come and go as we needed too". So moved by this tremendous act of kindness, the Cowan family passed it forward and gave the remaining money on their ORANGE chip to another family in need. Just another way that Rylen could touch the life of someone else.
It is the goal of Emma's Hugs to assist families who are in the Texas Medical Center with "random acts of kindness," by paying for hospital parking.
Everyone needs a hug from time to time. A small donation of $12 will gift a family in need 1 day of parking.
Emma's Hugs, P.O. Box 8388, Baytown, TX 77522 Website
Now I Lay Me Down to Sleep
This organization is full of very special individuals. Kristen and Travis were blessed to have a friend and representative for the organization, take photos of the family and Rylen. "These treasured moments are so very precious to our family".
Providing the gift of remembrance photography for parents suffering the loss of a baby
A volunteer based organization, NILMDTS has over 1,700 active photographers around the world. NILMDTS reaches every state in the United States and has been or is present in 40 countries worldwide.
Event schedule
April 26 2:00 PM CDT - Packet Pick-up (from 2-7pm)
April 28 6:30 AM CDT - Race Day Packet Pick-up (from 6:30-8:00 am)
April 28 8:00 AM CDT - 5K Start
April 28 8:15 AM CDT - 1 Mile Start
Contact information
Event contact

Randi Schooley