August 25th 2018
London to Ingersoll and Back
NEW for 2018 ,100 km ROUTE!

 In Ontario, 1 in 5 Cancer patients cannot get to and from 
their life-saving treatment appointments.
 Help our neighbours focus on getting well, not on how they will get to treatment.

Ride or Donate to help provide rides to cancer patients in your community.
100% of Money raised goes to the Transportation Program!
Also, unlike other rides...
NO FUNDRAISING MINIMUM!
(No Maximum Either)
Pledge forms available
Every $2.00 raised provides 6 km distance for Cancer Patients
Same-day registration will be $50/team and $60/individual $5.00 for 17 and under with an adult
First 40 cyclist registered receive a ride T-Shirt
Ask about our new Cycling Club Registration fee!!!
Want to Volunteer?  email Ron at  woh.london@gmail.com
Sun , cloud or Rain ride is on
Registration fees
Youth 17 and under 60 km
Closed
---
I want to fundraise but I will not be biking!
---
Cycling Club group discount. Register club and unlimited Cyclist from club can ride
---
Individual Participant - 60km
Closed
Online registration closed
---
Team Participant - 60km
Closed
Online registration closed
Teams must have a minimum of 5 participants
---
Team Participant 100 KM
Closed
Online registration closed
---
Individual Participant 100 km
Closed
Online registration closed
---
Top 5 Reasons to Register for Our Cycling Adventure
1. Help your neighbors. Last year in Elgin-Middlesex 540 Local Patients were provided rides by our volunteer drivers through the Wheels of Hope Transportation Program.
2. Enjoy the ride. It's a non-competitive ride, meaning it's all about the camaraderie, sights and fun.
3. 1 in 5 cancer patients in Ontario have trouble getting to their lifesaving treatment appointments. Help them get there.
4. Be active. About one third or all cancers can be prevented by eating well, being active and maintain a healthy body weight.
5. 200,000 kms. This is how many kilometers 147 volunteers drove in Elgin-Middlesex in 2017 through the Wheels of Hope program. This is the equivalent of driving our cycling course 2,576 times.
Join our pack for a cycling adventure. Ride with us on August 25th in support of the Wheels of Hope Transportation Program.
Route and Event Information
This year offers participants a 60km, 30 km or 100 km country ride from London to Ingersoll and back. This non-competitive fun ride is all about getting out and getting active while helping our neighbours. If you chose you can ride to Ingersoll and you can have your own transportation back or we will return you to London. Route may be slightly altered on ride day due to any construction. We check the route often.
100 km route, there and back along same path. Main portion of 100km will be blue signs with yellow arrow
60km route will follow same path there and back, signs will be yellow with blue arrows
.


The cycling event will begin at London City Chrysler at the London Airport Auto Mall (Dundas between Veterans Memorial Parkway and Crumlin Side Road) and head east then south. The 100 km route heads east then north and connects up with the 60 km route at Gore Road. There is plenty of parking available at the dealership and on the street just North of the dealership.
Riders will be provided with snacks and water at the start, turn around and finish locations and the ride will be supported with volunteers cheering you on along the way. Post event lunch and celebration will be provided for all registered participants.
Helmets are mandatory for all participants regardless of age. Escort vehicles follow along to assist in case your legs wear out before your enthusiasm.
Test Drive Fundraiser
Join us Saturday August 25th
Test Drive Event
9 am – 5 pm
London City Chrysler
London Airport Auto Mall
(Dundas between Veterans and Crumlin Side Road)
For every test drive London City Chrysler or London City Mazda
will contribute $25 to the
Wheels of Hope Cycling Tour
Sponsored by: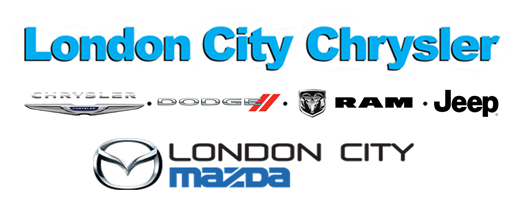 Sponsors and Supporters
Please visit our Sposors and Supporters, they all make it possible for the event to happen!!!!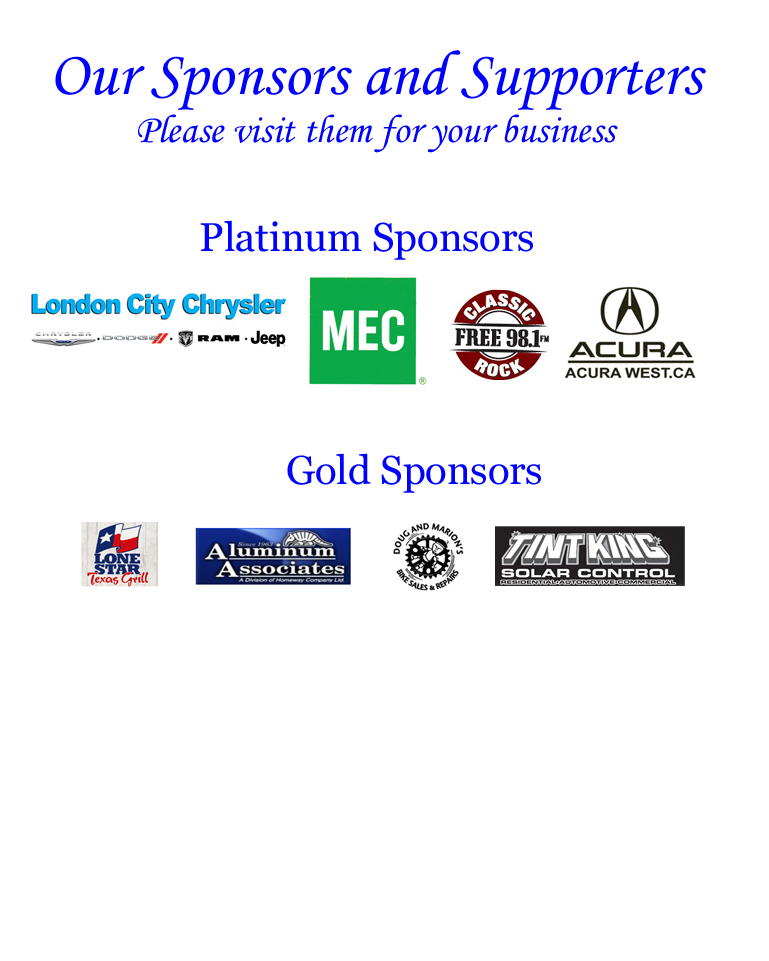 Event schedule
August 25 7:30 a.m. EDT - Registration Start Time
August 25 8:30 a.m. EDT - Registration End Time
August 25 8:40 a.m. EDT - Survivor Stories, and Course Details
August 25 9:00 a.m. EDT - Cycle Kick-Off
August 25 11:00 a.m. EDT - Ingersoll Turnaround
August 25 11:00 a.m. EDT - Barbecue at London City Chrysler and Wrap-Up
Contact information
Name

Ron DenHollamder

Email

Phone

+1 519-639-0041