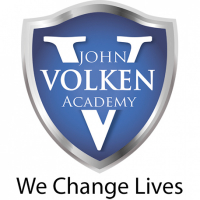 John Volken Academy
---
Visit fundraising website
Register for event
View leaderboards
Raise money for John Volken Academy
The John Volken Academy is a long-term residential drug and alcohol treatment center for young men and women aged 18-34 that goes beyond other treatment centers. Our residents overcome their addictions, as well as further their education, receive extensive career training, and gain all the tools they need for a happy and successful life of sobriety.
Help raise awareness of the John Volken Academy by running or walking alongside our students and Team Volken in the Scotiabank Vancouver ½ Marathon and 5k. Help us change lives!
Teams
Click on one of our teams below to make a donation.
Recent donors
Date
Name
Amount

Jun

22

Jeff and Beyond Visscher

$50.00

Jun

22

Dave and Mel

Undisclosed amount

Jun

22

Anonymous

Undisclosed amount

Jun

22

Amy Roffel

Undisclosed amount

Jun

22

Egon Souvard

$25.00

Jun

22

Egon Souvard

$25.00

Jun

22

Stretch & Liz

Undisclosed amount

Jun

20

Anonymous

Undisclosed amount

Jun

17

Cynthia Melhus

$25.00

Jun

16

Anonymous

Undisclosed amount