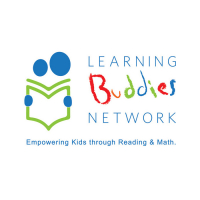 Learning Buddies Network of the Lower Mainland Society
---
Visit fundraising website
Register for event
View leaderboards
Raise money for Learning Buddies Network of the Lower Mainland Society
Learning Buddies Network is a non profit organization dedicated to helping elementary school students develop essential literacy and math skills through free one on one, after school tutoring in a fun group setting. We reach children who otherwise would not have the help they need. Our goals are to enhance self-esteem through improvement in academic skills, and to ignite a passion for learning in a safe and caring environment.
The mission of Learning Buddies Network is to provide free, one to one tutoring and mentoring in reading and math for academically and socially fragile children in the Lower Mainland. Our non profit organization serves children who would not otherwise receive the academic support they need.
Your funding allows us to build self-esteem and inspire a love of learning for these children in a safe and nurturing environment.
Learning Buddies tutors are high achieving volunteers recruited from high schools and universities, young leaders who are invested in giving back to their community. This model has resulted in our mission having an additional value as these volunteers are provided meaningful and inspiring volunteer experience and an opportunity to build leadership and communication skills while making a meaningful contribution to the life of a local child in need of some help.
For more information visit: www.learningbuddiesnetwork.com
Teams
Click on one of our teams below to make a donation.
Recent donors
Date
Name
Amount

Jul

12

Mary Underwood

$50.00

Jul

08

Liane Langton

$40.00

Jun

27

Shunhau To

$100.00

Jun

26

Diana Cheng

$25.00

Jun

26

Dr Elisa K K Yu Inc

$200.00

Jun

26

Dr. Tai-Kyu Kang

$150.00

Jun

26

Dr, Tai-Kyu Kang

$150.00

Jun

25

Anonymous

$25.00

Jun

25

Anonymous

$150.00

Jun

25

Anonymous

$25.00