This user is not currently accepting donations
Total raised
$13,125.91
Goal: $15,000.00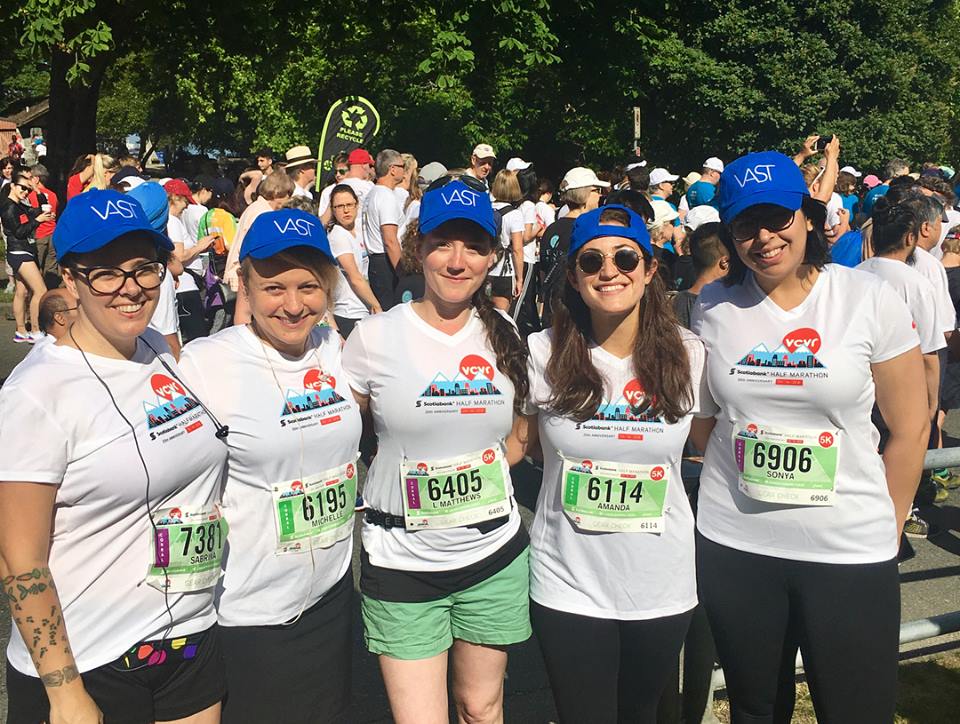 VAST supports refugees who arrive in British Columbia with psychological trauma resulting from torture, political violence, and other forms of persecution on the basis of race, religion, gender identity, and sexual orientation.
Our story…
Please run with us on June 23 in support of VAST!

We support refugee mental health through trauma-focused psychological counselling for refugees in one-on-one and group settings and through documentation, training, and referrals.

VAST works with refugees from over 100 countries, and our programs and services are offered in over a dozen languages.
Click on one of our team members below to make a donation.
Jodie Gauthier
Raised: $2,000.00
Team leader
Kevin Shano
Raised: $1,650.00
Kirby Smith
Raised: $1,305.91
Leigh Matthews
Raised: $945.00
Sonya Sabet-Rasekh
Raised: $910.00
Anthony Glavin
Raised: $850.00
Sara Hanson
Raised: $650.00
Amanda Kutner
Raised: $570.00
Michelle Yau
Raised: $525.00
Tamara Ramusovic
Raised: $375.00
Frank Cohn
Raised: $365.00
Shirin Kiamanesh
Raised: $300.00
Brian Thomas-Peter
Raised: $250.00
Joshua Prowse
Raised: $200.00
Michael Wallbank
Raised: $200.00
KARLAN MODESTE
Raised: $175.00
Heather Wojcik
Raised: $150.00
Luke Murray
Raised: $100.00
Amita Vulimiri
Raised: $75.00
William Clements
Raised: $60.00
Miranda Burgess
Raised: $25.00
Wei William Tao
Raised: $25.00
Kathleen Muir
Raised: $0.00
Matthew Borghese
Raised: $0.00
Nicole Beach
Raised: $0.00
Noah Lees
Raised: $0.00
Nyssa Lamminen
Raised: $0.00
Paryati Paryati
Raised: $0.00
Sylvia DeWeerd
Raised: $0.00
Wahid Bitar
Raised: $0.00
Jul

02

Sara Sun

$100.00

Jun

27

Steven Schoeffler

Undisclosed amount

Jun

27

Anonymous

Undisclosed amount

Jun

26

adrian fine

$50.00

Jun

26

Anonymous

Undisclosed amount

Jun

25

Laura Tremblay-Boyer

Undisclosed amount

Jun

25

Robert Logue

$100.00

Jun

24

Howell Williams

$25.00

Jun

24

Jacqueline Massey

$25.00

Jun

24

Rajveen Shergill

$50.00