Take Your Fitness to the Next Level
Whether you have never run a day in your life or you are looking to set a personal best, you will find a place that fits your needs in our clinic.  We offer 3 distinct levels each with their own progression and goals so that you always feel comfortable and at home in our group.
Inclusive and Inspiring
We offer three 10-week sessions throughout the year. In each of these sessions you can expect expert coaching which will cover a variety of topics including: running form, strength training, sports nutrition and recovery. Each 10-week session targets an optional goal 5k race that we encourage our group to run as an inspiring way to test your fitness and see your improvement.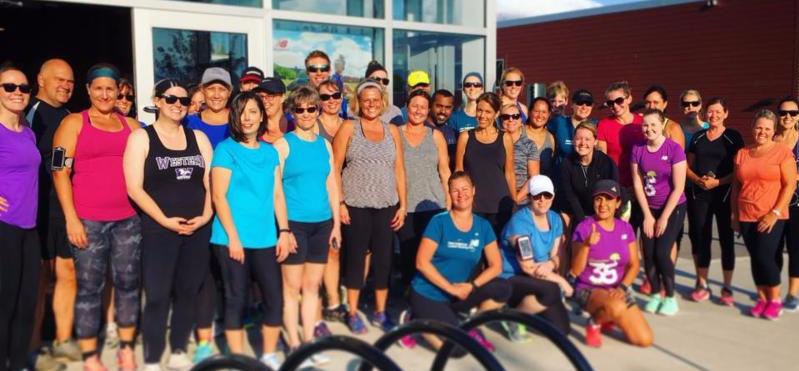 Clinic Instructor
Andrew Baerthel is a Certified Personal Trainer (NASM-CPT), Yoga Instructor (E-RYT) and an experienced runner who enjoys racing distances between 5k and the Marathon.
Meeting Times
The group will meet each Wednesday night at 6:00pm for an information session before the run covering a wide range of topics. Then the group runs will take place immediately after that on Wednesday nights at 6:30pm. We will meet and run from various locations around the city including New Balance London. This information will be provided to you on a weekly basis via email and Strava. 
Goal Races
This upcoming clinic group will be training for the Halloween Haunting 5k which takes place on October 27th, 2019. 
Registration fees
#3 LTR WEDNESDAY 6:00pm August 21st to October 23rd
Closed
Goal Event: Halloween Haunting 5K Oct 27th
---
What you need:
All you will need to bring is comfortable fitness apparel, a good pair of running shoes and a positive attitude!
Contact information
Name

Andrew Baerthel

Phone

+1 519-473-7070