Welcome to the 49th Annual Nova Scotia Marathon.
NOTE THE FOLLOWING CHANGES IN RACE START TIMES.
FULL MARATHON start time: 7:30am
HALF MARATHON start time: 7:45am
10K & 6K start time: 8am
The Municipality of Barrington welcomes you to the Lobster Capital of Canada! Located on the beautiful south west shore of Nova Scotia, we are Nova Scotia's most scenic run! 
Course
Rural setting on a secondary road, some rolling hills, basically flat route.
Start time and location
FULL MARATHON start time: 7:30am
HALF MARATHON start time: 7:45am
10K & 6K start time: 8am
 Sherose Island Recreation Centre, 27 Park Lane, Sherose Island, Barrington Passage.
Certification
The full marathon was measured in 2007, using the Jones Counter Method. Certification #NS-2007-119-BDC. (To be updated Spring 2019)

The marathon is a Boston Qualifier

The half marathon was measured in 2010. Certification #NS-2010-068-BDC.
The 10 km and 6km are not certified measured distance.
Swag
Every runner receives a finishers medal and a performance (moisture wicking) t-shirt; register by May 31st to be guaranteed your shirt size.
Once we have 350 runners you will no longer to be guaranteed to receive your medal on race day. (It will be mailed, please ensure your address is entered correctly.)
Aid Stations
Aid Stations are located approximately every 3 kilometers throughout the course. Water, Gatorade, cut up oranges, chocolate bars, and first aid supplies are provided at each station.
Special drinks
Runners can place special drinks, gels, etc. in boxes for specific aid stations before the start of the race. The boxes are located at the registration area, there will be labels and markers available. These boxes will be picked up at 7:30am on race day in order to be delivered to the aid stations just before the race begins. 
Not available for the 6 km.
Facilities
Change rooms, washrooms, showers and a warm up area available in the Barrington Municipal Arena and the Barrington Recreation Centre.
Results
Results will be published after the race to Run Nova Scotia, municipal and recreation department websites, local newspaper, and radio stations. Full marathon results will be forwarded to the Boston Marathon organizers.
Awards and Post Race Reception
The awards will be presented and a reception will be held at the Barrington Municipal Arena, Sherose Island, at 12:00pm. Fish chowder, seafood chowder and a cold plate will be served, with pies & ice cream for dessert. Family and friends are welcome to attend the post race reception.
For those for whom this is their first ever organized Marathon, Half Marathon or 10 km run we have a commemorative mug for you.
EVENT PARTICULARS:  Nova Scotia Marathon (the "Race") organized by NS Marathon Committee/Barrington Recreation Department (the "Race Organizers") Understanding of Risk and Release of Responsibility I understand that participating in a road race is a potentially dangerous event. Further, the weather, footing and vehicle traffic conditions may be adverse and greatly increase the danger. I certify that I am medically fit to participate without risk to myself or others. I understand that I am totally responsible for my own safety. In consideration of my being permitted to participate in the Race, I hereby remise, release and forever discharge, waive and save harmless, protect and indemnify the Race Organizers, Athletics Canada, Athletics Nova Scotia, Sport Nova Scotia, Run Nova Scotia, any and all clubs, associations, sanctioning bodies, sponsors, participants, competitors, entrants and all respective agents, officials, volunteers, servants, and representatives from and against any and all kinds of action claims, costs and expenses and demands in respect of death, injury, loss or damage to my person or property howsoever caused as a result of my being permitted to attend or in any way take part prior to, during or subsequent to the Race, whether as an entrant, competitor, spectator or otherwise, not withstanding that some may have been contributed to or occasioned by the negligence of any of the aforesaid, their agents, officials, servants or representatives. Further, I hereby grant permission to any of the above to disseminate photographs or other race result information to the public, through any medium they so choose, from time to time. All participants become event members of Run Nova Scotia for the duration of this event. By submitting this entry, I acknowledge having read, understood and agreed to the above. This document will bind my heirs, executors, administrators, successors, and assigns. Signature____________________________________ Date: ______________________ 
(Parent or Guardian, if runner is under 18 years of age)
Registration fees
Full Marathon
Closed
Online registration closed
---
Half Marathon No Swag
Closed
Online registration closed
---
10 k Run NS No Swag
Closed
Online registration closed
EVENT PARTICULARS: Nova Scotia Marathon (the "Race") organized by NS Marathon Committee/Barrington Recreation Department (the "Race Organizers") Understanding of Risk and Release of Responsibility I understand that participating in a road race is a potentially dangerous event. Further, the weather, footing and vehicle traffic conditions may be adverse and greatly increase the danger. I certify that I am medically fit to participate without risk to myself or others. I understand that I am totally responsible for my own safety. In consideration of my being permitted to participate in the Race, I hereby remise, release and forever discharge, waive and save harmless, protect and indemnify the Race Organizers, Athletics Canada, Athletics Nova Scotia, Sport Nova Scotia, Run Nova Scotia, any and all clubs, associations, sanctioning bodies, sponsors, participants, competitors, entrants and all respective agents, officials, volunteers, servants, and representatives from and against any and all
---
Half Marathon Run NS- No Swag
Closed
Online registration closed
EVENT PARTICULARS: Nova Scotia Marathon (the "Race") organized by NS Marathon Committee/Barrington Recreation Department (the "Race Organizers") Understanding of Risk and Release of Responsibility I understand that participating in a road race is a potentially dangerous event. Further, the weather, footing and vehicle traffic conditions may be adverse and greatly increase the danger. I certify that I am medically fit to participate without risk to myself or others. I understand that I am totally responsible for my own safety. In consideration of my being permitted to participate in the Race, I hereby remise, release and forever discharge, waive and save harmless, protect and indemnify the Race Organizers, Athletics Canada, Athletics Nova Scotia, Sport Nova Scotia, Run Nova Scotia, any and all clubs, associations, sanctioning bodies, sponsors, participants, competitors, entrants and all respective agents, officials, volunteers, servants, and representatives from and against any and all
---
Full Marathon Run NS No Swag
Closed
Online registration closed
EVENT PARTICULARS: Nova Scotia Marathon (the "Race") organized by NS Marathon Committee/Barrington Recreation Department (the "Race Organizers") Understanding of Risk and Release of Responsibility I understand that participating in a road race is a potentially dangerous event. Further, the weather, footing and vehicle traffic conditions may be adverse and greatly increase the danger. I certify that I am medically fit to participate without risk to myself or others. I understand that I am totally responsible for my own safety. In consideration of my being permitted to participate in the Race, I hereby remise, release and forever discharge, waive and save harmless, protect and indemnify the Race Organizers, Athletics Canada, Athletics Nova Scotia, Sport Nova Scotia, Run Nova Scotia, any and all clubs, associations, sanctioning bodies, sponsors, participants, competitors, entrants and all respective agents, officials, volunteers, servants, and representatives from and against any and all
---
Virtual Run All distances
Closed
Online registration closed
bib, medal, T-shirt, PLUSS Shipping
---
6km No Swag
Closed
Online registration closed
---
10 k No Swag
Closed
Online registration closed
---
Full Marathon No Swag
Closed
Online registration closed
---
Half Marathon
Closed
Online registration closed
---
6 km - Run NS
Closed
Online registration closed
Run Nova Scotia Member EVENT PARTICULARS: Nova Scotia Marathon (the "Race") organized by NS Marathon Committee/Barrington Recreation Department (the "Race Organizers") Understanding of Risk and Release of Responsibility I understand that participating in a road race is a potentially dangerous event. Further, the weather, footing and vehicle traffic conditions may be adverse and greatly increase the danger. I certify that I am medically fit to participate without risk to myself or others. I understand that I am totally responsible for my own safety. In consideration of my being permitted to participate in the Race, I hereby remise, release and forever discharge, waive and save harmless, protect and indemnify the Race Organizers, Athletics Canada, Athletics Nova Scotia, Sport Nova Scotia, Run Nova Scotia, any and all clubs, associations, sanctioning bodies, sponsors, participants, competitors, entrants and all respective agents, officials, volunteers, servants, and representatives from
---
10 km - Run NS
Closed
Online registration closed
Run Nova Scotia Member EVENT PARTICULARS: Nova Scotia Marathon (the "Race") organized by NS Marathon Committee/Barrington Recreation Department (the "Race Organizers") Understanding of Risk and Release of Responsibility I understand that participating in a road race is a potentially dangerous event. Further, the weather, footing and vehicle traffic conditions may be adverse and greatly increase the danger. I certify that I am medically fit to participate without risk to myself or others. I understand that I am totally responsible for my own safety. In consideration of my being permitted to participate in the Race, I hereby remise, release and forever discharge, waive and save harmless, protect and indemnify the Race Organizers, Athletics Canada, Athletics Nova Scotia, Sport Nova Scotia, Run Nova Scotia, any and all clubs, associations, sanctioning bodies, sponsors, participants, competitors, entrants and all respective agents, officials, volunteers, servants, and representatives from
---
Half Marathon - Run NS
Closed
Online registration closed
Run Nova Scotia Member EVENT PARTICULARS: Nova Scotia Marathon (the "Race") organized by NS Marathon Committee/Barrington Recreation Department (the "Race Organizers") Understanding of Risk and Release of Responsibility I understand that participating in a road race is a potentially dangerous event. Further, the weather, footing and vehicle traffic conditions may be adverse and greatly increase the danger. I certify that I am medically fit to participate without risk to myself or others. I understand that I am totally responsible for my own safety. In consideration of my being permitted to participate in the Race, I hereby remise, release and forever discharge, waive and save harmless, protect and indemnify the Race Organizers, Athletics Canada, Athletics Nova Scotia, Sport Nova Scotia, Run Nova Scotia, any and all clubs, associations, sanctioning bodies, sponsors, participants, competitors, entrants and all respective agents, officials, volunteers, servants, and representatives from
---
Full Marathon - Run NS
Closed
Online registration closed
Run Nova Scotia Member EVENT PARTICULARS: Nova Scotia Marathon (the "Race") organized by NS Marathon Committee/Barrington Recreation Department (the "Race Organizers") Understanding of Risk and Release of Responsibility I understand that participating in a road race is a potentially dangerous event. Further, the weather, footing and vehicle traffic conditions may be adverse and greatly increase the danger. I certify that I am medically fit to participate without risk to myself or others. I understand that I am totally responsible for my own safety. In consideration of my being permitted to participate in the Race, I hereby remise, release and forever discharge, waive and save harmless, protect and indemnify the Race Organizers, Athletics Canada, Athletics Nova Scotia, Sport Nova Scotia, Run Nova Scotia, any and all clubs, associations, sanctioning bodies, sponsors, participants, competitors, entrants and all respective agents, officials, volunteers, servants, and representatives from
---
6 km
Closed
Online registration closed
---
10 km
Closed
Online registration closed
---
6km Run NS No Swag
Closed
Online registration closed
---
Race Technology Services Provided By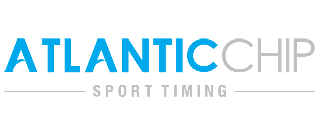 Event schedule
July 27 10:00 AM ADT - Race Kit Pick Up with bib/chip
July 27 5:00 PM ADT - Spaghetti Supper
July 28 6:30 AM ADT - Race Kit Pick Up with bib/chip
July 28 7:30 AM ADT - Full Marathon start
July 28 7:45 AM ADT - Half Marathon
July 28 8:00 AM ADT - 6k & 10K
July 28 12:00 PM ADT - Post Race Reception & Awards
Contact information
Event contact

Anna Kenney

Phone

+1 902-637-2903