FAMILIES: USE CODE RUN FOR 20% OFF REGISTRATION.
KIDS 12 AND YOUNGER CAN RUN FOR FREE AND RECEIVE THE FINISHER MEDAL - NO NEED TO REGISTER.
KIDS 12 AND YOUNGER PLEASE PAY THE $10 REGISTRATION FEE IF WANT A SUIT AS WELL.
YOU MUST REGISTER BY 12:00 PM FRIDAY TO GUARANTEE A SANTA SUIT.
The Santas are coming to Healdsburg! 
Come out and run a new holiday tradition in downtown Healdsburg!
The Swag is CRAZY! 
+ Five-Piece Santa Suit
+ Commemorative holiday medal.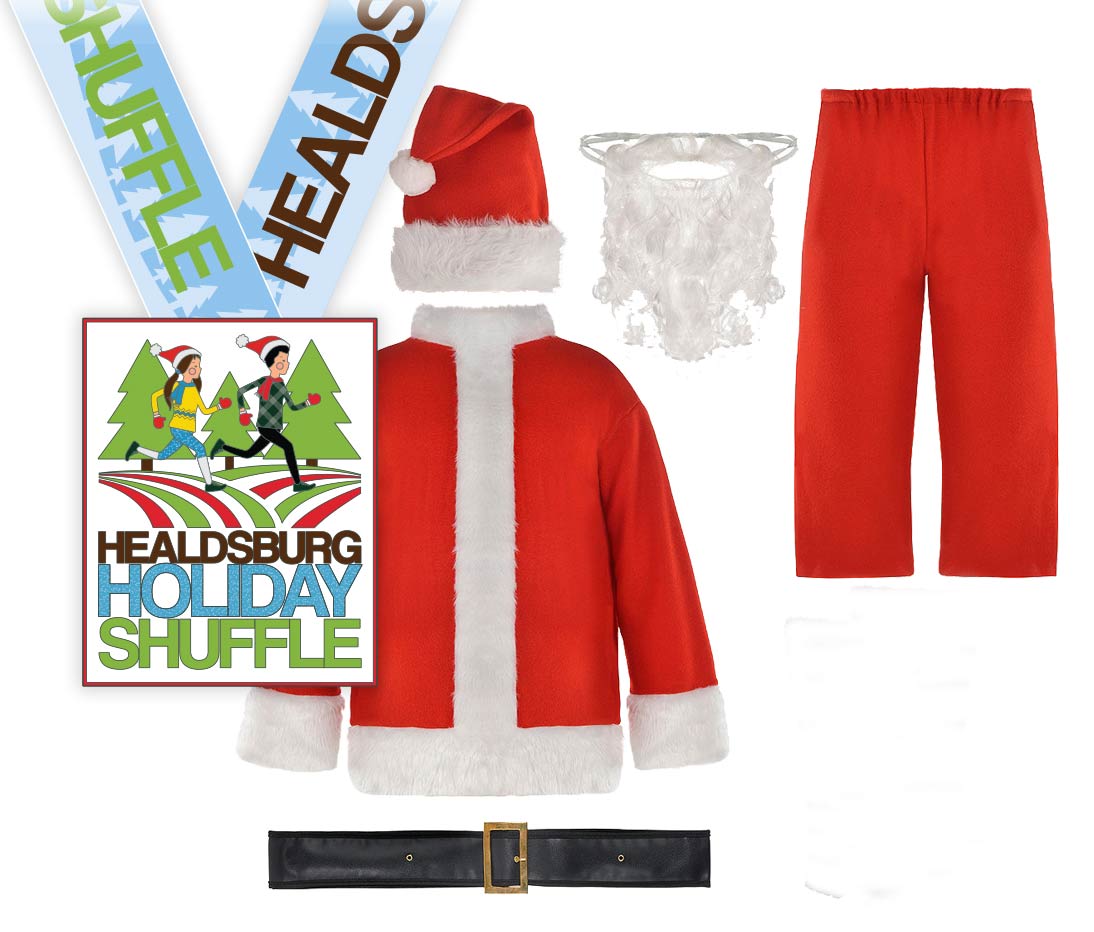 This race is not timed.  This race supports Live Like Drew.
Please note there will be NO refunds or deferments for this event. 
 Please refer to Ticket Guardian if you purchased insurance to start your claim.