Real Virtual Racing™
Join us for the Bay Area's most Real Virtual Racing experience you'll find this year from September 18 – September 27 benefiting the Silicon Valley Education Foundation (SVEF)!
We've partnered with PWR Lab, a Silicon Valley digital platform that helps runners of any level to perform optimally, to create a Real Virtual Racing experience unlike any other. We'll have a couple of real, fast courses for each distance in Silicon Valley as well as one planned for San Francisco so you can run your best while also comparing yourself directly to others on your own time from Friday, September 18 – Sunday, September 27.

If you are not in the area or prefer to run your own course, you'll be able to upload those times and still see how you match up.
Event Details
Swag: Please check the event website for the latest participant swag details.
The SV Half Real Virtual Racing experience also includes free training and community group from Too Legit Fitness and a SV Half fest with stories from Silicon Valley and promos from our partners.
Refunds & Cancellations: All registration fees are non-refundable. This policy applies to all registrants whether you are injured, have an unexpected family/business emergency, have a medical emergency, etc. If the course has to be altered or cancelled due to an act of nature, or the event time changed due to circumstances beyond our control, there are no refunds.
Valley Challenge, Run the Bay, and Series Star Events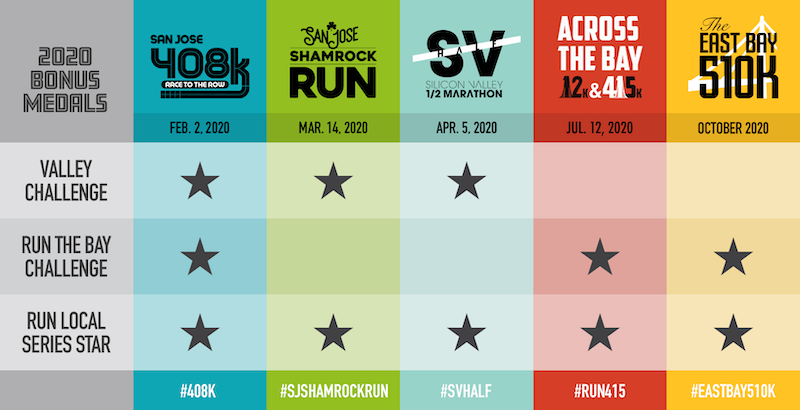 Contact information
Name

Run Local™️ Bay Area

Email

Website