HELLO BIG RED SHOE RUNNERS!!

We have been busy watching the trends, following the news and keeping up to date on the current situation. In as much, we've made the decision to POSTPONE the Big Red Shoe Run 2020.
We want to ensure that all of our Participants, Volunteers and Community are safe. As we navigate this we hope that you will stay with us as we do hope to host this outstanding event later in the year so we can help keep families close.
If you have any questions please contact me via email or messanger and I will assist to my best abilities.

Thank you,
Melissa and Julie

(photo credit: Common Wild)
The THIRD Annual BIG Red Shoe Run 5k is part of the fundraising initiative of McDonald's Restaurants of Windsor and Essex County for McHappy Day in support of Ronald McDonald House - South Western Ontario (SWO)
We are back and better than ever on Sunday April 26, 2020 at Atlas Tube Centre in Lakeshore. With Indoor activities, live music and the BIG 5k that follows the gorgeous trail on Atlas Tube landscape.
McHappy Day is May 6, 2020! What is McHappy Day? Well... Every year, McDonald's Restaurants across Canada raise funds and awareness of Ronald McDonald House Charities by hosting the McHappiest Day of the year! On McHappy Day, $1 from every Big Mac, Happy Meal and McCafe goes directly to the local Ronald McDonald House Charities in that community. Windsor-Essex is KNOWN nationally as a market with passion and we pride ourselves on raising some of the most money for our local houses - Windsor and London. As part of McHappy Day, McDonald's Restaurant teams host fun events like car washes, yard sales, baseball tournaments and of course, the BIG Red Shoe Run, to ensure we maximize fundraising for this amazing charity.
Did you know that more than 75% of the families that use RMH South Western Ontario - located at London Sick Kids Hospital, are Windsor-Essex Families? With so many of our Windsor-Essex families using BOTH RMH Windsor and RMH-SWO, we can't wait to raise as much as possible to ensure these families have all they need while caring for a sick child.
There are a number of ways you and your family can take part in this year's BIG Red Shoe Run.
Kids Dash - 100m
Kids under 5 are encouraged to run 100 metres to glory.
Kids Fun Run 1km
Kids under 12 that aren't quite ready for the 5k event are invited to kick off their running career with a 1k Kids Fun Run
5k Walk
Anyone can register for the 5k Walk. Walkers will begin after the running particpants have taken off and enjoy the views along the trails of Atlas Tube Centre. Strollers are permitted for walkers.
5k Run
Anyone can register for the 5k Run. Runners will be Chipped courtesy of WRACE and results will be sent via email. Runners will start the 5k first and walkers will follow. Strollers are discouraged for runners as per safety concerns.
**NEW** There is NO CAP on Registrations - Come one, COME ALL!!
Title Sponsors:
McDonald's proudly Hosts our 2020 TITLE SPONSORS:
Valiant TMS https://www.valianttms.com/ and Encore Mechanical https://encoremechanical.ca/
Make sure to Follow Us: BigRedShoeRun: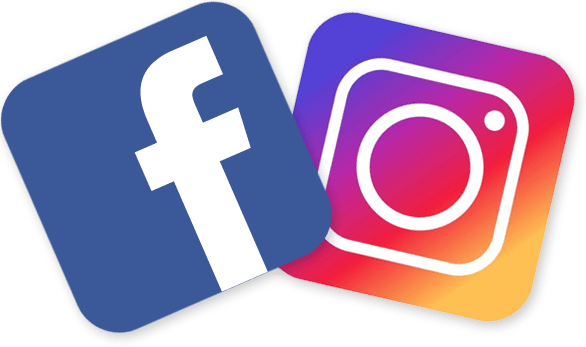 If you have any questions please feel free to contact us!
Melissa Eagen - melissa.eagen@post.mcdonalds.ca
Julie Dennis - julie.dennis@post.mcdonalds.ca
Ronald McDonald House
For those of you looking for more information about what Ronald McDonald House does, check out the link below!  RMH South Western Ontario is the umbrella for RMH Windsor, London and the London Family Room.
McHappy Day!!
Check out what McHappy Day is all about at #McHappyDay and #BigRedShoeRun 
You can also follow us on facebook: www.facebook.com/bigredshoerun and instagram @BigRedShoeRun 
Contact information
Name

Melissa Eagen

Website