It's true that recent events have forced us all to do things a bit differently but the important thing is we're still doing them!
Join us for the 41st annual Annapolis County Fun Run/Walk; pandemic style.We're offering a virtual version this year where you get to choose your route and distance.
This is a run and/or walk event. Registration is open until August 7th and you will have until August 31st to complete your chosen distance.
This year's event provides three distance categories and offers suggested routes but they are merely options; you are free to pick your own route.
The three categories are (you will be asked to select one):
Traditional Fun Run distance - 4.3 kms
A little bit further - 10 kms
Fort-to-Fort Run distance - 25 kms
Everyone who registers will receive a gift.
Everyone who completes their chosen category will receive a certificate.
The first 50 in each category to complete the distance will receive a special 2020 Fun Run medal.
When you have completed your distance (category), please send a message to Nadine at nbarteaux@annapoliscounty.ca with a subject line: 2020 Fun Run. In the body of the email include - your name, the category you completed, and your mailing address.
Please feel free to send some pictures of you walking or running and we'll share them on our website and Facebook. Also, let us know if you are doing this as a family group, how far away you live, any fun facts you may wish to include.
Here's the suggested route for each one:
Traditional Fun Run map - 4.3 kms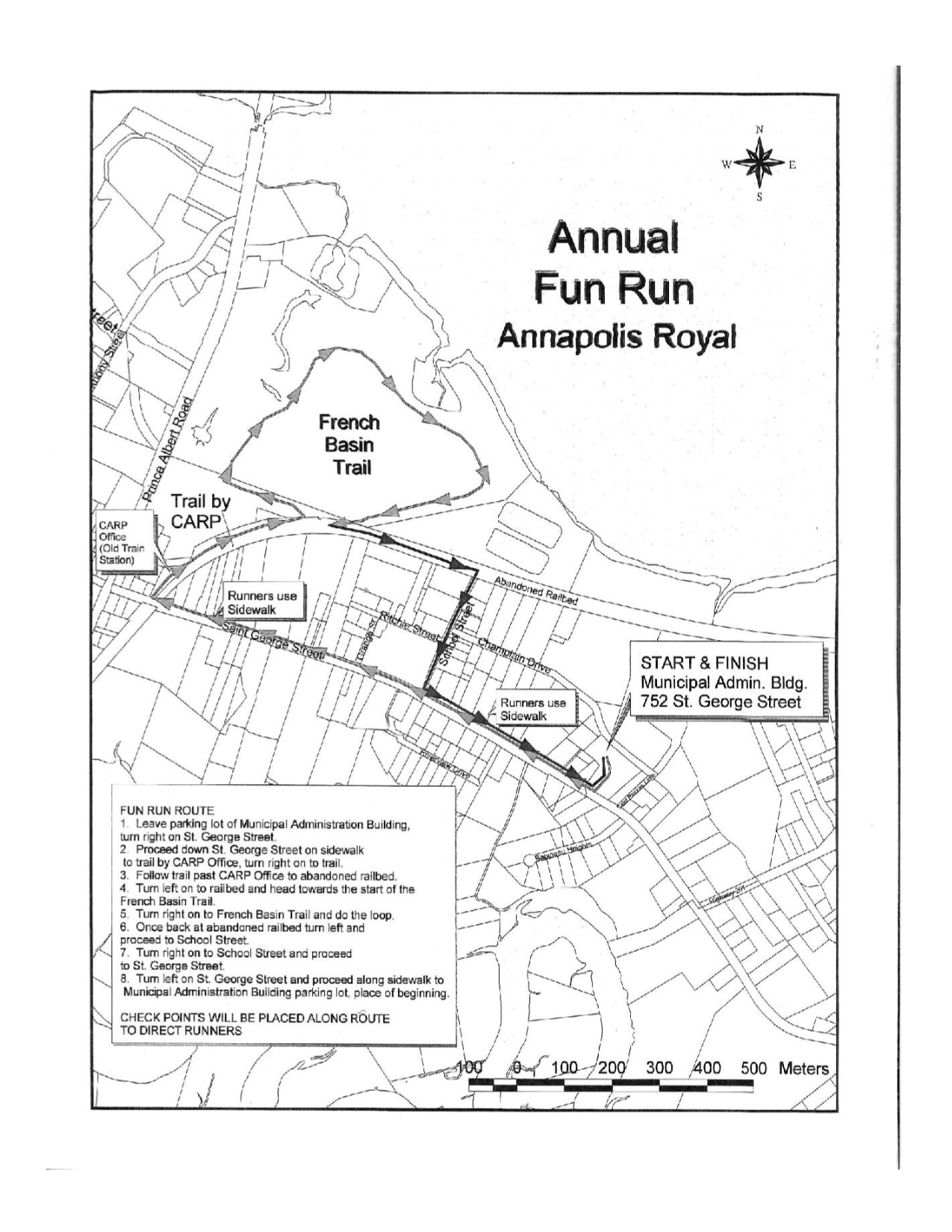 "A little bit further" route - 10 kms:
Fort-to-Fort map- 25 kms:
Registration fees
Join us for the virtual 2020 Annapolis County Fun Run.
---
Contact information
Event contact

Nadine Barteaux

Phone

9026654010

Website