This team is not currently accepting donations
Our story…
My son Jack just turned 5 years old. He received his Autism diagnosis in July 2021 after many years of looking for answers. He is brilliant, amazing, kind and one of the strongest people I know. 
This is my first half marathon, I started running 4 years and 200lbs ago with a little 5km race. I wanted to prove to myself that I could do anything. 
Now I'm running for my Jack Jack. Because every day he shows me, there isn't anything you can't do! 
Description
Autism Ontario has participated in the Toronto Scotiabank Charity Challenge since 2013, to raise funds for our work supporting over 135,000 Ontarians - of all ages - on the autism spectrum.
Autism Ontario, now in its 47th year, is a community-based advocacy organization with 25 Chapters throughout Ontario. Our mission is creating a supportive and inclusive Ontario for autism, and our vision is, "Best Life, Better World, Making Autism Matter."
The work we do helps all autistic individuals and families in their communities have access to meaningful supports, information, and connections so they are equitably and seamlessly supported across their life course. You are helping us make these a reality.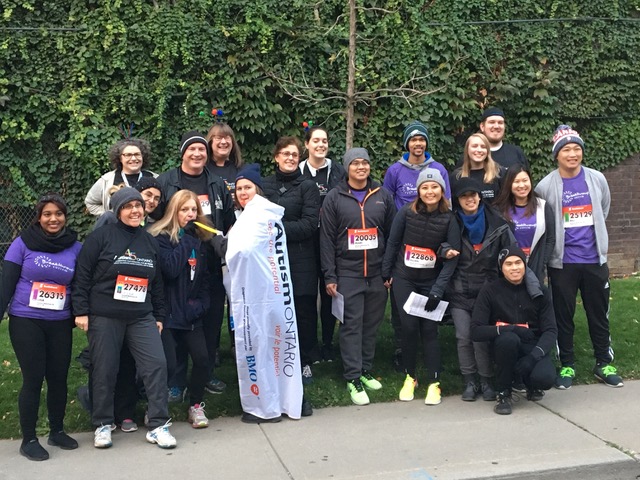 Team members
Click on one of our team members below to make a donation.
Recent donors
Donation date
Donor name
Donation amount

Oct

16

Mom and Dad

$100.00

Aug

17

Sandra &Andy Murphy

$100.00

Aug

17

Heather Lynch

Undisclosed amount

Aug

16

Anonymous

Undisclosed amount

Aug

16

Judy and Ed Kuratczyk

$100.00