St. Peter's Fiesta 5K Road Race

Looking for a way to participate in Gloucester's Annual St. Peter's Festival celebration? Join the fun and run this historic 5K Road Race while supporting Corner Stone, our collaborative program that provides free membership and support to individuals with cancer, those in treatment/recovery and their immediate families! This family friendly course runs from Stage Fort Park right into the heart of Fiesta! Fans line the streets to cheer you on...the race ends at the Fiesta Carnival!
Race starts at 6:30pm on Hough Ave, Gloucester's Stage Fort Park.
No refunds will be offered.
Timing Provided by Bay State Race Services
Swag: Tee Shirt. Register by June 3rd to be guaranteed your shirt size. Shirts must be picked up by the start of the race.
Pick up: Glen T. MacLeod Cape Ann YMCA 7 Gloucester Crossing, Gloucester, Tuesday, June 21st 2pm-6pm, Wednesday June 22nd from 9am-5:00pm, June 23rd 9:00am-12:00pm and at Stage Fort Park at 5:00pm
Map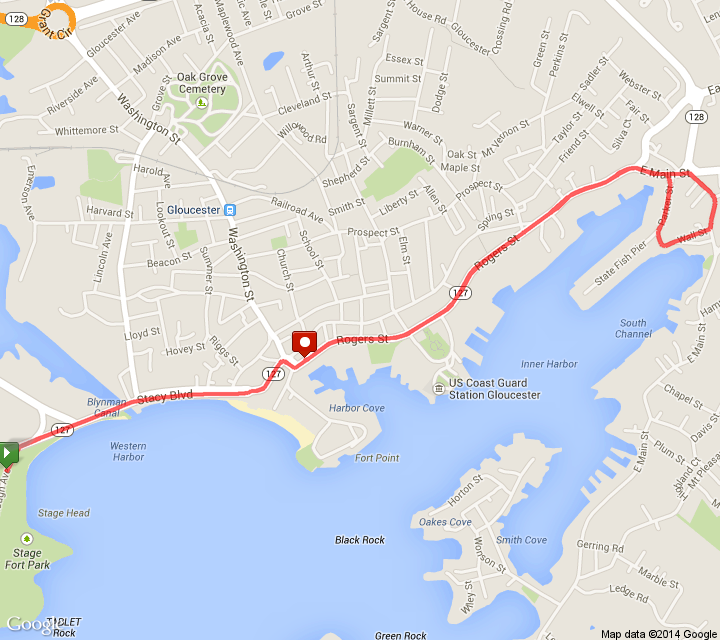 Results/Awards: The results will be posted at race end and emailed to participants later in the day. Medals will be awarded to 1st, 2nd and 3rd place runners in each age group 13 & under, 14-19, 20-29. etc. (female and male awards), top fundraiser team and top fundraiser individual.
Local Information can be found here: https://business.capeannchamber.com/list/member/greater-cape-ann-chamber-of-commerce-25880
Packet Pick-Up Info
Pick up: Glen T. MacLeod Cape Ann YMCA 7 Gloucester Crossing, Gloucester, Tuesday, June 21st 2pm-6pm, Wednesday June 22nd from 9am-5:00pm, June 23rd 9:00am-12:00pm and at Stage Fort Park at 5:00pm

Top donors
| No. | Name | Amount |
| --- | --- | --- |
| 1 | Campbell Funeral Home | $1,065.85 |
| 2 | Michael Mulligan | $533.35 |
| 3 | Elizabeth Lalik | $213.85 |
| 4 | Pat & Vivian Mulligan | $107.35 |
| 5 | Pam & Scott hill | $107.35 |
Top teams
| | | | |
| --- | --- | --- | --- |
| 1 | | Campbell Funeral Home | View page |
| 2 | | Cape Ann YMCA staff | View page |
| 3 | | VIP Fitness | View page |
| 4 | | Orange Rose Foundation | View page |
| 5 | | Harbor Loops | View page |
| 6 | | Running united nationwide | View page |
| 7 | | Glosta floppin fish | View page |
| 8 | | Cape Ann Teens | View page |
| 9 | | Notch Brewing Runners | View page |
Contact information
Event contact

Carol Meyer

Phone

978.564.3468