Sweat, Growth, and Gratitude Club 2022
Who is this group for?
Anyone who wants support and motivation to move throughout 2022.
All levels and abilities.
Women who are looking for inspiration to show up for their goals in fitness or in life. Someone interested in personal growth. Someone looking to work on their mindset to overcome challenges. Someone who loves swag and discounts. Someone who wants to jump start their 2022 because 2020/2021 was exhausting. Someone who wants to connect with other women working towards different goals. Someone who wants to be reminded to check their gratitude but also grow.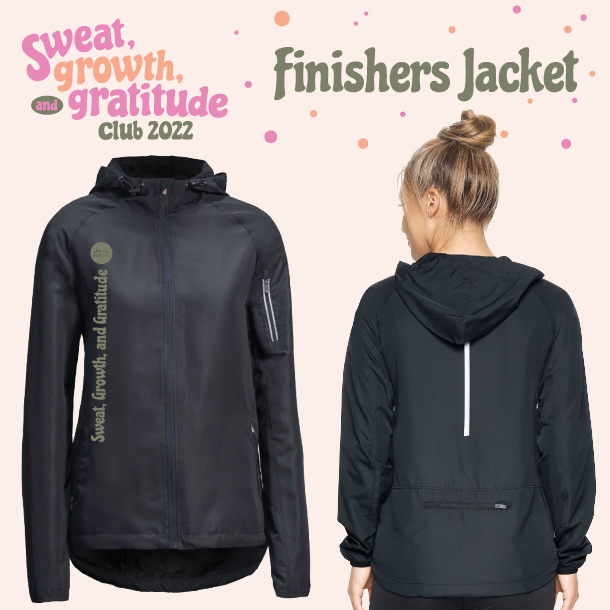 Registration fees
Sweat, Growth, & Gratitude Club - Basic Membership
The Basic Membership includes a Welcome Box, 25% SIB event discounts, access to quarterly online workshops, year-long support and inspiration, and a year-end finishers jacket.
---
Sweat, Growth, & Gratitude Club - Premium Membership
The Premium Membership is for those who are interested in receiving all of the Basic Membership perks PLUS a bonus Summer Swag Box in late June. This box includes a lux tank top, visor, and koozie.
---
Contact information
Event contact

SIB Team