The Red Moon Trail Scramble brings you a unique night event for all trail lovers! With multiple distances to choose from, the Red Moon Trail Scramble has something for every trail runner in your crew. Finisher medals for all, awesome race shirts that you'll want to wear, and the best dang support around!
As part of the GRIT Trail Series, this race will accumulate points, based on the division and distance selected. (Points System)
Schedule of Events:
Friday Night (8/12/22)
Sprint (6K)

Step-Up (12K & 18K)

Enduro (24K)

Relay Teams: 12K, 18K & 24K (Team of 2)
For more detailed information please visit the website.
Course
This loop course is moderately rolling, wide-track trail that runs alongside and features a gorgeous nighttime view of Alum Creek Reservoir. The course will be marked with small LED lights along the way to assist you in trail navigation. The race is composed of a 3.65-mile trail course with trail runners able to choose 1, 2, 3 or 4 lap options.
Headlamps or a running light is required. You can purchase one through the registration process up to 10 days before the event.
If you are choosing the multiple lap option, each lap you will pass by the Celebration Area to cheers from earlier finishers and spectators.

12K = 2 loops
18k = 3 loops
24k = 4 loops

Time limit: 24K = 3:30 hours
* Note- All other distances have at least the time limit listed above.
Official Trail Run Headlamp

Participants are required to have a head lamp or running light for the night run. The official headlamp for the trail run is the Amphipod Versa-Light Max. With 2 levels of intensity to choose between, the USB-rechargeable Amphipod Versa-Light Max USB safety light clips just about anywhere to help you be better seen in the dark.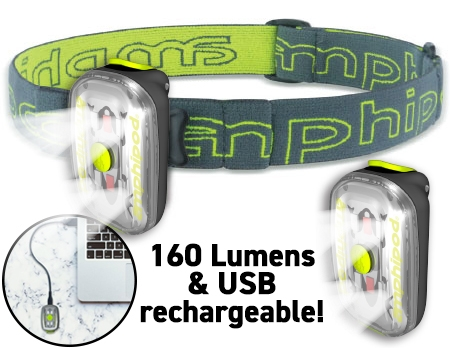 Contact information
Event contact

Caylan Hord