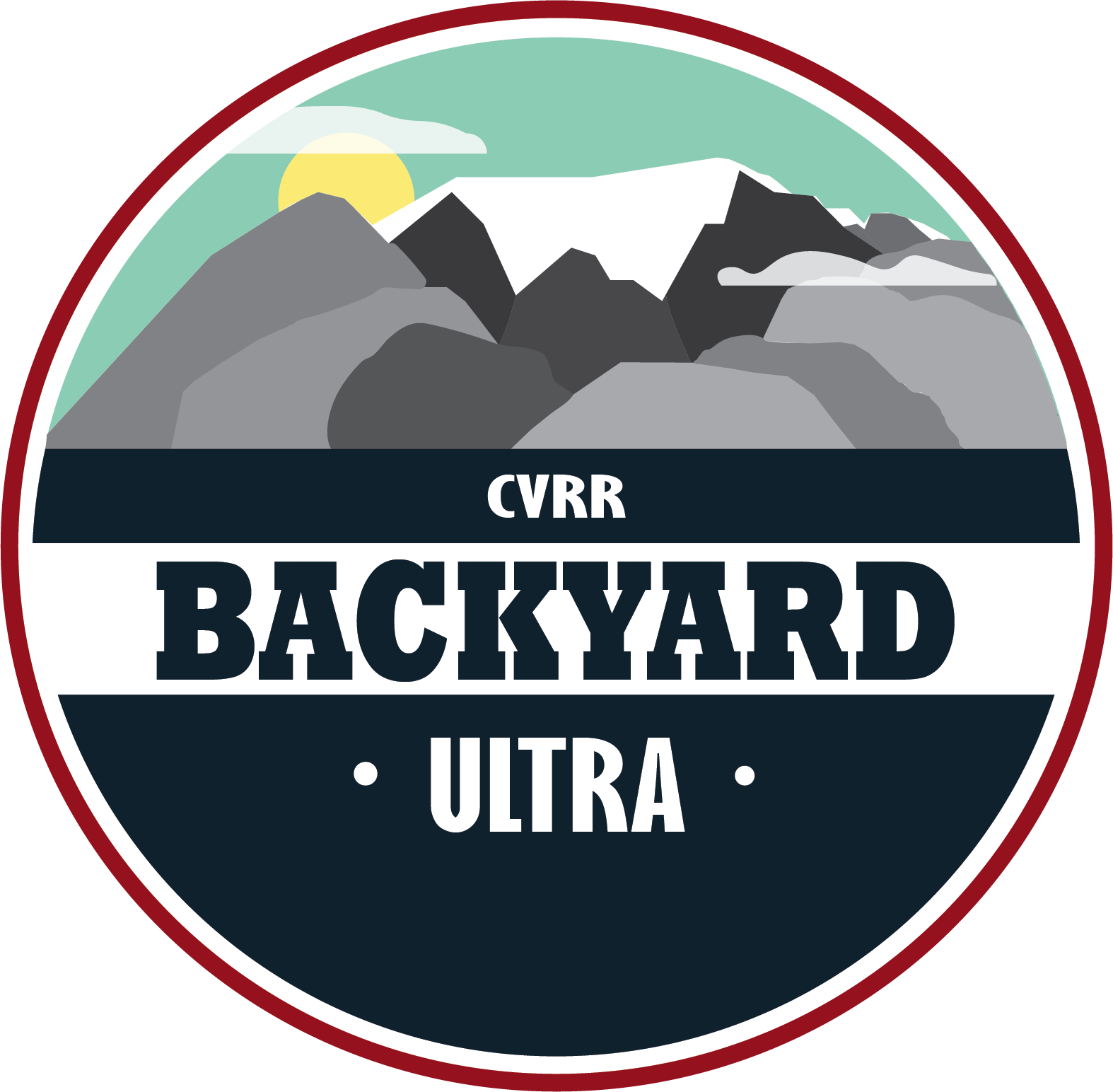 The 3rd annual 'CVRR Backyard Ultra' will take place on Saturday, July 23, 2022 at the Comox Valley Exhibition Grounds. This year our event is LIVE and in-person!
Don't let the word ULTRA stop you. This is an event for everyone.
Beginning

every hour,

exactly on the hour, run the marked 6,706 meter route through the forests and fields of the CV Exhibition Grounds. Begin each subsequent lap exactly at the top of the next hour (not before or after) until you are no longer willing or able to continue this pattern. The event continues until only one runner is still willing to go on.

When you are no longer willing to do another 'yard', you can relax and enjoy the entertainment as others continue to click off their laps. There will be only one finisher for this event.
You might ask 'why this strange distance?' The distance of 6.706 km equals a 'yard' and 24 yards of this distance equals exactly 100 miles over 24 hours. *The BYU committee has made efforts to be accurate with our route's distance but each yard may not be exactly 6.706 km. Roll with it.
BE SAFE: This event will follow all Provincial Health Orders in place at the time of the event. If you are feeling unwell, do not attempt to compete in this event.
Registration fees
Every hour, on the hour, follow the marked 6.706 km loop through the Comox Valley Exhibition Grounds. Entrants may run as many laps as they want. The winner is determined as the last one running, completing at least one more lap than any other competitor.
Register

for CVRR Backyard Ultra
---
You may pitch a tent or park a camper on-site to watch the excitement on Saturday night. Water and electricity are included in the camping fee. (Camping fee is not required for your personal support station for participating in event)
CA$25.00

overnight camping fee for the night of July 23

Apr 2 - Jul 23

Register

for Camping
---
Contact information
Event contact

Wayne Crowe

Email