Click Here to view other RWTC event videos
Trail Run | Mountain Bike Race | Youth Mountain Bike Race | DoggyRun (Dog & Owner Run):

This exciting event gives all levels of Mountain Bike Riders to come out and have fun while competing. The seasoned guys usually take part in the Open Category, while the Fun Loving, Easy Going and even the Weekend Warriors tend to settle for the Sport Category.
The River Raid courses are usually easy enough so that anyone can compete.
The Trail Run & DoggyRun takes place on the same mountain biking trail and it is one of very few trail running races in T&T. The time between MTB & Run events should allow you to compete at both events if you wish.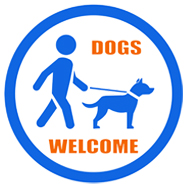 DOG WELCOME EVENT
(This means that you can come do the DoggyRun trail run with your dog. Must keep dog on a leash and clean up after your dog)

PURCHASE PROMO CODE (MIKE'S BIKES, GERONIMO'S):
NOTE: For your registration to be complete, you still would need to go online to register and enter the promo code number at the bottom of your online registration form.

COST TO PURCHASE PROMO CODE:
Hint...It is cheaper if you register online using a credit card. Promo Codes do not qualify for Early Bird prices.
| | |
| --- | --- |
| Event | Promo Code Price |
| Adult Mountain Bike | TTD $190 |
| Youth Mountain Bike | TTD $140 |
| Trail Run (no dog) | TTD $140 |
| DoggyRun (with dog) | TTD $140 |


MORE INFO:
Phone/WhatsApp: (868) 784-4128
Email: rwtc.office@gmail.com
Follow us on Instagram @rwtctt

RACE RESULTS PROVIDED BY ODESSEY TIMING COMPANY:
Click Here for Race Results
Race Medal:
PARTICIPATION MEDAL
FOR ALL FINISHERS
Course Maps:
ADULT MTB & TRAIL RUN COURSE
ADULT MTB - 4 Laps
Trail Run - 1 Lap
DoggyRun - 1 Lap


Youth MTB - 1 Lap
Race Number Collection:
Collection of Bib Numbers for Trail Run/Walk & DoggyRun:
Location : Mike's Bikes (corner of O'Connor Street and Ariapita Avenue, Woodbrook)

Date: Friday 26th March, 2021
Time: 12:00pm -5:00pm

Date: Saturday 27th March, 2021
Time: 11:00am - 3:00pm

Collection of MTB Number Plates for Mountain Bike Race:
Location : Samaan Park
Date: Race Morning (Sunday 28th March, 2021)
Collection Time: 15minutes before your race start booking time.
Event Schedule:
In an effort to show that sporting events can be run and managed successfully, we must follow these guidelines.
IF YOU FEEL SICK, PLEASE STAY HOME
PLEASE BE RESPONSIBLE
Covid19 GUIDELINES APPLY (wear your mask, social distance)
PLEASE ARRIVE NO MORE THAN 20MINUTES BEFORE YOUR BOOKED START TIME
PLEASE LEAVE THE RACE VENUE WITHIN 15 MINUTES OF COMPLETING YOUR RACE
COLLECT RACE NUMBER 15 MINUTES BEFORE YOUR BOOKED START TIME

07:00 - 07:40 - YOUTH MTB START WAVES
08:00 - 08:50 - ADULT MTB START WAVES
10:00 - 12:00 - TRAIL RUN & DOGGYRUN START WAVES
NO AWARDS ON RACE DAY
(Results will be posted on the Odessey Timing Company's website and winners will be advised on collection dates & times)
Events & Categories




Ages: 8 years - 15 years
Select your start time between 7:00am and 7:40am

Categories: 10&U | 15&U

Laps: 1 Distance: 4km

Course Route:


Arboretum > Snake > North Bunker > Marker 5 > True North > Mangoes > North Bank > Marker 5 > Pylons > Double Drops > South Bunker > Arboretum


























Ages: 16 years - 99 years




Select your start time between 8:00am and 8:50am



Categories: Sport / Open

Laps: 4 Distance: 16km

Course Route:


Arboretum > Snake > North Bunker > Marker 5 > True North > Mangoes > North Bank > Marker 5 > Pylons > Double Drops > South Bunker > Arboretum


























Ages: 5 years - 99 years




Select your start time between 10:00am and 12:00pm


(MUST RUN WITH A DOG)

Categories: Male owner & Dog, Female owner & dog

Laps: 1 Distance: 4km

Course Route:


Arboretum > Snake > North Bunker > Marker 5 > True North > Mangoes > North Bank > Marker 5 > Pylons > Double Drops > South Bunker > Arboretum


























Ages: 5 years - 99 years




Select your start time between 10:00am and 12:00pm



Categories: Male & Female, 16-19, 20-29, 30-39, 40-49, 50-59, 60+

Laps: 1 Distance: 4km

Course Route:


Arboretum > Snake > North Bunker > Marker 5 > True North > Mangoes > North Bank > Marker 5 > Pylons > Double Drops > South Bunker > Arboretum



Sponsor Giveaways:
4 X FREE 1 HOUR SESSIONS
With RYAN MENDES OF MUSCLE ACTIVATION TECHNIQUES
Location: Diego Martin, Trinidad
Phone: 779-8755




DRAW PRIZE WINNERS:
(Winners, please contact Ryan directly)

1ST DRAW - Monday 8th March - Chad Lue Choy

2nd DRAW - Monday 15th March -

3rd DRAW - Monday 22nd March -






Contact information
Event contact

Jason Gooding

Email

Phone

+1 868-784-4128

Website