HALIFAX, NS

3 June 2023 - 0900
Welcome to the 2023 Navy Bike Ride | Bienvenue au Défi Vélo Marine 2023
Effective 30 May 2023 - Due to the current wildfires in Nova Scotia, the Minister of Natural Resources and Renewables has placed a ban on all woodland activities until further notice.
Since our route crosses woodland, we have had to postpone our event indefinitely. Once bans have been lifted we will evaluate the possibility of rescheduling to an alternate date. Related info will be posted here and through our social media channels.

About us
To many, the connection between the Royal Canadian Navy and cycling may not be an obvious one. Cycling has long been a tradition as it can be difficult for a sailor to stay in shape when they are deployed onboard a ship for months at a time. Very few warships have a large enough space to dedicate to a gym, however a stationary bicycle is compact enough to squeeze into tight spots all over the ship.
Many sailors in the Royal Canadian Navy are avid cyclists and dedicated athletes. As we keep our naval ships in fighting shape, our sailors must also focus on their own physical fitness. The Navy Bike Ride is an opportunity to highlight that commitment to health and wellness.
Interested in fundraising?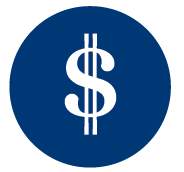 The Navy Bike Ride is not just an event, but a cause that encourages the well-being of our communities and families, whether it be through physical or virtual events, motivating and helping each other to be healthy through cycling, or even making a difference for others who need our help.
Designed as a fun, family friendly event, the Navy Bike ride supports three organizations dedicated to the well-being of the RCN's current and former sailors and their families, with proceeds going to the Royal Canadian Naval Benevolent Fund, Support our Troops and Soldier On.
Top donors
| No. | Name | Amount |
| --- | --- | --- |
| 1 | Robert Brewer | $55.70 |
| 2 | Christopher Hatton | $54.72 |
| 3 | Anonymous | $54.72 |
| 4 | Todd Hickey | $54.72 |
| 5 | Paul Villeneuve | $54.72 |
Top teams
Contact information
Event contact

NBR Halifax Event Coordinator

Email

Phone

902-427-3852

Website