Raise money for Help Hope Live
Together we can ensure that people facing a medical crisis can access the care and equipment they need to heal, live, and thrive.
Teams
Click on a team below to make a donation.
Team information
Team Ernie
Raised: $99,599.08
Firstrust Bank
Raised: $10,000.00
Team Ethan
Raised: $5,360.40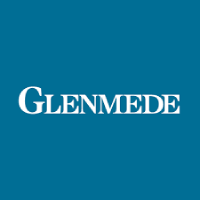 Glenmede
Raised: $5,052.00
Team Carol - Breathing Matters
Raised: $2,664.60 Nicks Defense System
Raised: $2,282.80
Holman Enterprises
Raised: $1,750.00
Moonshadow
Raised: $1,084.72
Main Line Health
Raised: $1,000.00
Freedom Concepts
Raised: $1,000.00
BB&T, now Truist
Raised: $1,000.00
Brandywine Realty Trust
Raised: $1,000.00
Scott Family and Friends
Raised: $806.00
helpthechecofamilyfighteds
Raised: $740.00
Gallagher
Raised: $604.00 Rally for Rebecca
Raised: $540.00
We've got this!
Raised: $514.80
Levy Wealth Management Group
Raised: $500.00
Eisenberg, Gold & Agrawal
Raised: $500.00
Dolly Runs Fur Wheels
Raised: $479.89 Lucy Brooks
Raised: $390.00 B_EaRNEST
Raised: $360.00 Team London for Ernest
Raised: $250.00 Heartbeats for Linda Jara
Raised: $234.00
FAIYA
Raised: $234.00
Team Shensky
Raised: $130.00
Schobro
Raised: $110.24 Team Patulence
Raised: $104.00 Vegas Fam
Raised: $52.00 Hank's Hope
Raised: $52.00 Team Hope Is Here to Stay
Raised: $31.00 Jeremiah's Journey (Jeremiah Wilson)
Raised: $26.00 Winnie the Wonder Dog
Raised: $26.00
Recent donors
Date
Name
Amount

May

18

Will Parkinson

$31.20

May

18

Annette McLaughlin

$26.00

May

18

Richard Quinn / AmeraQuinn

$104.00

May

18

Meryl and Gary Bolnick

$54.08

May

17

Zola family

Undisclosed amount

May

17

Anonymous

Undisclosed amount

May

17

Jamie Segal

$52.00

May

17

Bob, Aly & Michael Fanelli

Undisclosed amount

May

17

Gila Kaminsky and family

$52.00

May

17

Anonymous

$104.00