This user is not currently accepting donations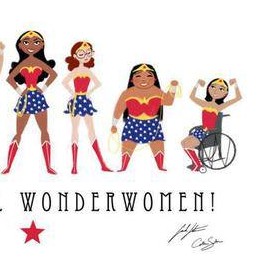 Our story…
I've heard it said ... That people come into our lives for a reason
Bringing something we must learn ... And we are led
To those who help us most to grow ... If we let them
And we help them in return
I know I'm who I am today ... Because I knew you...
Who can say if I've been changed for the better?
I do believe I have been
And because I knew you ... I have been changed for good... (Wicked)

Over the past 30 years, thousands of people have been changed for good, including me and maybe you … Thank you. To me, you are all awesome superheroes! Friends to the end!!

Please join my virtual team. The nice thing about a virtual team is that you don't have to be here to help. You can be out of town or sitting in your living room. Make a pledge because …
Our kids need superheroes.
Click on one of our team members below to make a donation.
Michele Brown
Raised: $1,575.00
Team leader
Ellen Daly
Raised: $500.00
Martha Rothkopf
Raised: $60.00
Emma Rothkopf
Raised: $30.00
Jeffrey Hirschfelt
Raised: $10.00
Dan Potwora
Raised: $0.00
Devin Potwora
Raised: $0.00
Griffin Potwora
Raised: $0.00
Lisa Levisy-Potwora
Raised: $0.00
Jun

04

Theresa DiMuro-Wilber

$20.00

Jun

04

Lori A

$25.00

Jun

03

Jeffrey Hirschfelt

$10.00

Jun

02

Melissa Baumgart

$250.00

Jun

02

Michele Rothkopf

$10.00

Jun

02

Michele Rothkopf

$10.00

May

29

Adam Barone

$100.00

May

28

Bob McArdle

$100.00

May

28

Michael McMahon

$100.00

May

27

Martha Rothkopf

$25.00