This user is not currently accepting donations
Total raised
$10,775.00
Goal: $20,000.00
help raise funds, awareness, and build community in the Bay Area Human Race on 5/13 #bayareahumanrace
Our story…
Since 1954, Lifehouse has been addressing the needs of individuals with developmental disabilities and their families. Our goal is to help each person become as independent as possible and to participate fully in our community for a lifetime. We currently provide individualized direct support services to over 250 people in Marin, Sonoma, and San Francisco counties. Our services include autism specialists, supported living, independent living homes, intermediate care facilities, seniors programs, community information and referrals, support for families, and rights advocacy.

Help Team Lifehouse reach its goal this year of $20,000. Your support will help us ensure that everyone in our community has the opportunity for choice, independence, and a meaningful way of life.
Click on one of our team members below to make a donation.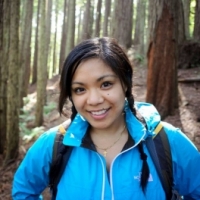 Erin Bertulfo
Raised: $100.00
Team leader
Cindy Johnson
Raised: $0.00
Cathy Pitzak
Raised: $150.00
Greg Gazzano
Raised: $150.00
Tamsin Kearns
Raised: $25.00
Gwen Fisher
Raised: $50.00
Carl Steeves
Raised: $0.00
Janet Held
Raised: $0.00
Alex Held
Raised: $195.00
Archie Held
Raised: $0.00
Gail Garcia
Raised: $25.00
John McKeever
Raised: $0.00
Margaret Flores
Raised: $0.00
Kate O'Connor
Raised: $745.00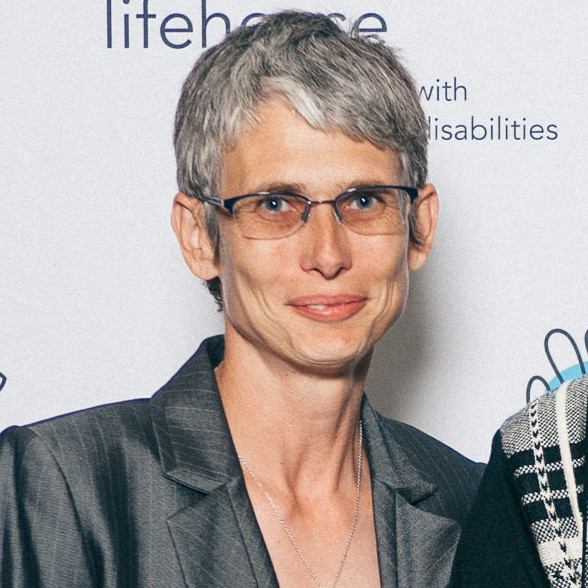 Michelle Condit
Raised: $925.00
Amy Wood
Raised: $970.00
John Munroe
Raised: $75.00
Alice Broder
Raised: $150.00
Kendra Young
Raised: $0.00
Scott Double
Raised: $0.00
Lily Basler
Raised: $0.00
Tim Martin
Raised: $200.00
Melinda Mandel
Raised: $350.00
Fabio Garavito
Raised: $450.00
Melissa Escobar
Raised: $50.00
Sam Leeser
Raised: $0.00
Kit Andersen
Raised: $0.00
Mark Harris
Raised: $0.00
Jaryd Kalb
Raised: $300.00
Tan Child
Raised: $0.00
Doug Willcutt
Raised: $0.00
Candy Wickham
Raised: $500.00
Linda Stone
Raised: $100.00
Nikki Comaroto
Raised: $185.00
Ian Swearingen
Raised: $250.00
Danita Mazzoleni
Raised: $665.00
Dante Mazzoleni
Raised: $125.00
Nancy Moody
Raised: $55.00
Cindy Condit
Raised: $0.00
Mario O'Connor
Raised: $0.00
Cathy Cordone
Raised: $0.00
Mike Rigney
Raised: $100.00
Ann Elias
Raised: $0.00
Marc Elias
Raised: $0.00
Peter Elias
Raised: $690.00
Nicole Glenwright
Raised: $125.00
Arleen McKinnon
Raised: $0.00
Anne Meeker
Raised: $0.00
Matthew Tarver-Wahlquist
Raised: $1,200.00
Lisa Rovang
Raised: $0.00
Dawn Hall
Raised: $0.00
Patch Boyd
Raised: $0.00
Valerie Tammes
Raised: $0.00
Beatie Eves
Raised: $0.00
Johnny Wall
Raised: $0.00
Sheila Kamai
Raised: $0.00
Patricia Drake
Raised: $0.00
Elizabeth Elias
Raised: $0.00
Viola Morris
Raised: $0.00
Tina Newkirk
Raised: $0.00
Johanna Schleret
Raised: $225.00
Paul Hoppe
Raised: $0.00
Till Hoppe
Raised: $0.00
Chris Jackson
Raised: $0.00
Deyvian Victorian
Raised: $0.00
Elizabeth Elias
Raised: $0.00
Deana Hanley
Raised: $0.00
Willa Duggan
Raised: $1,370.00
Sheri McSweeney
Raised: $0.00
Jacquie Gribens
Raised: $0.00
Christine Rohmer
Raised: $0.00
Carmen Kinney
Raised: $0.00
June Obico
Raised: $0.00
Florence Kanja
Raised: $0.00
Rosalinda Marcott
Raised: $0.00
Danny Domino
Raised: $0.00
Shirley Woodring
Raised: $0.00
Trice Padecky
Raised: $0.00
Renee St. Val
Raised: $0.00
Jonathon Hurst
Raised: $0.00
Rochenel St. Val
Raised: $0.00
Ed Apostol
Raised: $0.00
Lorna Pineda
Raised: $0.00
Johnson Adeley
Raised: $0.00
Karishia Washington
Raised: $0.00
Cindy Condit
Raised: $0.00
Tina Newkirk
Raised: $0.00
Beatie Eves
Raised: $0.00
Balerie Tammes
Raised: $0.00
Patch Boyd
Raised: $0.00
Dawn Hall
Raised: $0.00
Ann Elias
Raised: $0.00
Mark Elias
Raised: $0.00
Elizabeth Elias
Raised: $0.00
May

25

Michelle Condit

$5.00

May

16

Elizabeth & Susie

$100.00

May

15

Western News Service

$50.00

May

15

Sandra Nannini

Undisclosed amount

May

14

Louis Batmale

$50.00

May

14

Jessie Gabriel

$200.00

May

14

Grant Halsing

$50.00

May

13

Judi Ielmorini

$50.00

May

13

Patty/Ron Pomi

Undisclosed amount

May

13

Valquiria Modesto

$50.00