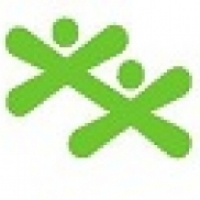 Boys & Girls Club of Cornwall/SDG
---
Register for event
View leaderboards
Raise money for Boys & Girls Club of Cornwall/SDG
The Boys & Girls Club of Cornwall / SDG is a member of the Boys & Girls Clubs of Canada. As a member:
Our MISSION
To provide a safe, supportive place where children and youth can experience new opportunities, overcome barriers, build positive relationships and develop confidence and skills for life.
Our CORE VALUES
Inclusion & Opportunity
We strive to offer children and youth from all economic, cultural and social backgrounds access to the resources, supports and opportunities that will enable them to overcome barriers and achieve their positive potential in life.
Respect & Belonging
Recent donors
Date
Name
Amount

Aug

12

Ian Butt

$35.00

May

26

Anonymous

Undisclosed amount

May

25

Anonymous

$25.00

May

24

Anonymous

$25.00

May

13

Anonymous

Undisclosed amount

Apr

29

Jacob Anderson

Undisclosed amount

Apr

27

Sophia McConkey

$5.00

Mar

31

Anonymous

$25.00

Mar

12

Brock Huskinson

$25.00

Mar

02

Eloïse Carrara

Undisclosed amount