Support Our Troops
---
Register for event
Raise money for Support Our Troops
Thanks to generous organizations and individuals, CFMWS is able to provide the CF members and their families with a variety of opportunities that may not be possible otherwise. Our programs range from children's camps, to vacations to scholarship opportunities.
Canadians want to give back in a way that will truly benefit those who have or will serve our country. What better way to show gratitude than to alleviate some of the stresses that military families must deal with on an ongoing basis.
Teams
Click on one of our teams below to make a donation.
Team information
Operation Greendot 2
Raised: $13,731.51
StricklandStrong - Combattre.Surmonter.Ensemble
Raised: $7,279.28
Accenture Greater Than Team
Raised: $2,740.12
Rheinmetall Canada
Raised: $2,620.11 In Memory of Cpl Ian Coon
Raised: $2,021.12
33 CER - 5 Fd Coy RCE remembrance team
Raised: $1,576.40 General Dynamics Mission Systems - Canada
Raised: $1,572.48
Hawkesbury Animal Hospital
Raised: $1,375.96 748 Army
Raised: $1,374.58 Team MISL
Raised: $1,329.09
Marshall Aerospace Canada Inc.
Raised: $1,134.13 CFB Cornwallis 13 Platoon 7941(W) 40th Reunion
Raised: $885.95 Illuminate Viam
Raised: $838.66 Beare Run
Raised: $646.00 Team Audeamus
Raised: $516.61 JMCEM
Raised: $488.82 Caduceus
Raised: $358.68 Wingham
Raised: $335.08 Better Than Expected
Raised: $324.91 Top Rock
Raised: $290.45 Shovel Runners
Raised: $271.25 MaxSys Majors
Raised: $269.32 Keep Your Balance - Keep Moving
Raised: $245.37 Team Jasmin & Jade
Raised: $240.97 IDT/Renesas
Raised: $219.51 The Alouettes
Raised: $211.80
Rift Phiit
Raised: $203.72
L3Harris Technologies
Raised: $190.74 Team Early Risers
Raised: $168.93 3 Cdn Div Team
Raised: $160.44 Bagshaw
Raised: $158.54
Coureurs du dimanche
Raised: $157.66 RBC 150
Raised: $150.00 2019 Army Run Pacers
Raised: $150.00
Old Allies
Raised: $138.03 All Fired Up
Raised: $138.03 Run Forest Run
Raised: $136.11 Team Soldier On
Raised: $136.11
5 Cyclone Squadron
Raised: $132.66 766 Sqn Mil Pers and Civvies
Raised: $108.31 Kesari
Raised: $108.31 CrossFit Colosseum
Raised: $108.31 25 Field Ambulance
Raised: $100.96
NASP
Raised: $83.40
IMI
Raised: $83.40
Illuminate The Way - 10k
Raised: $81.47 The Toronto Scottish Regiment
Raised: $79.63 Run for Fun
Raised: $77.06
Illuminate the Way
Raised: $67.84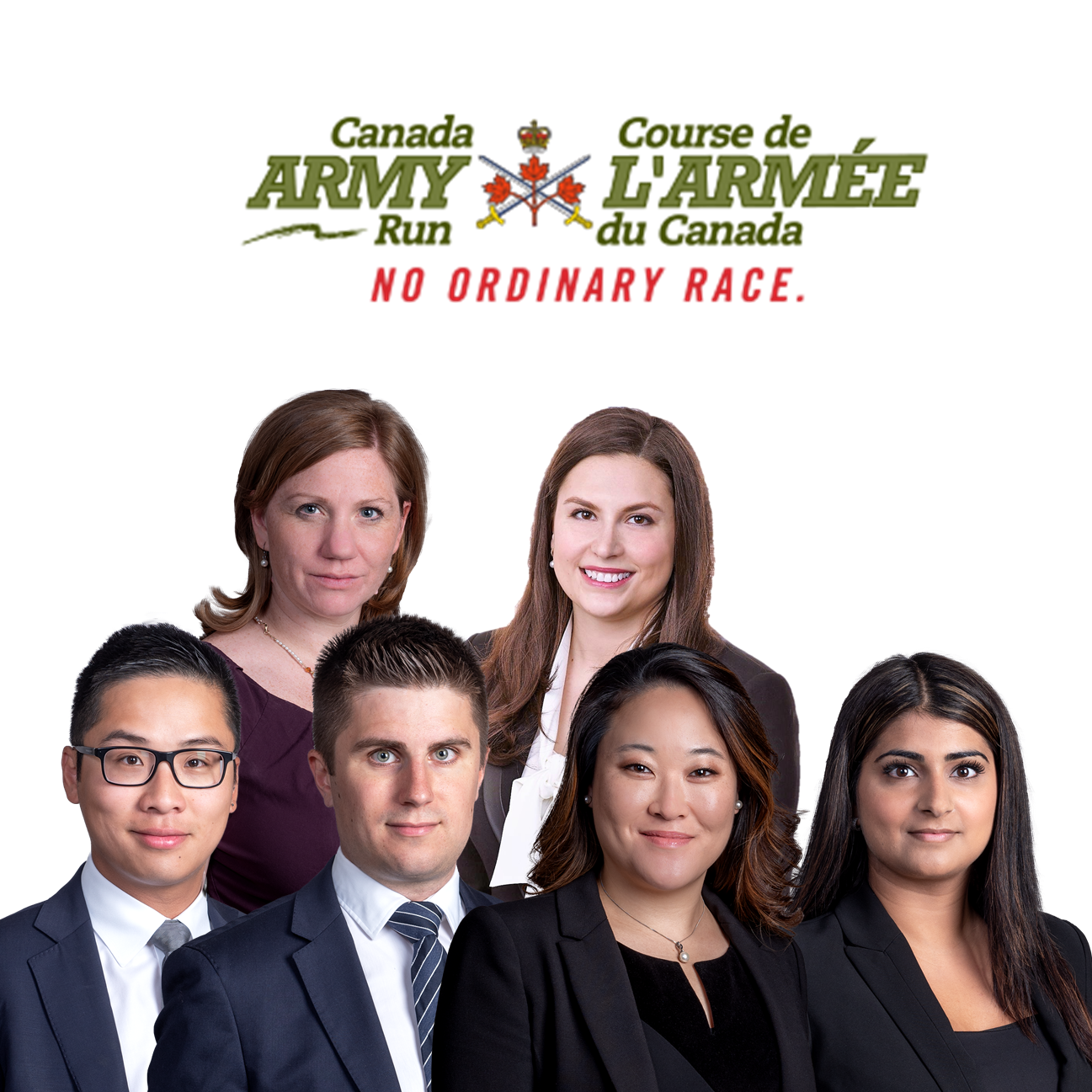 Catch me if you CanLII
Raised: $67.40 Team Soldier On
Raised: $67.30 Cleland Jardine Engineering
Raised: $65.96
Architecture49 - The A Team
Raised: $55.60
TDG - TMD
Raised: $55.60
Back to BASIC
Raised: $55.60 Solstice Sisters
Raised: $54.63
Team Catterill
Raised: $54.63 ThreeGenerations
Raised: $54.63 Illiuminate the Way- Normandy Challenge
Raised: $54.63 Lovers
Raised: $54.63 LES FUSILIERS MONT-ROYAL
Raised: $50.23 Dead On Arrival
Raised: $47.80 RMC
Raised: $34.13 QOR
Raised: $32.80 Nik and Friends
Raised: $32.80 Team Gilroy
Raised: $27.80 CPCS Multimodals
Raised: $27.80 SSC Agora SPC
Raised: $27.80 The Cel
Raised: $27.80 Tony Graham Kanata Toyota
Raised: $27.80 Team Kolne
Raised: $27.80 BUTTCONEAST CONSTRUCTION
Raised: $27.80 400 Squadron
Raised: $27.80 Just us
Raised: $27.80 Whitten Warriors
Raised: $27.80 Mckyds
Raised: $27.80 RHLI
Raised: $27.80 Brampton Benders Run Club
Raised: $27.80 Team Thin Blue Line
Raised: $27.80 PEP Navy
Raised: $27.80 Team Shan-an-egans
Raised: $27.80 FunRun 2019
Raised: $27.80 CHIMO
Raised: $27.80 Navan Nifty-Fifty Fit
Raised: $27.80 Team Tesolin
Raised: $27.80 Escadron 622 Frontenac
Raised: $27.80 HMCS Carleton
Raised: $27.80 The Williams Family
Raised: $27.80 Famille Bourdeau
Raised: $25.00 West Ottawa U16A
Raised: $25.00 Stronger Together
Raised: $25.00 Cirque du Sore Legs
Raised: $22.43 PTU
Raised: $22.43 It's a Hurley thing
Raised: $22.43 Accora Village
Raised: $22.43 FMR
Raised: $22.43 F45
Raised: $11.70 BAE Systems
Raised: $11.70 Tiara Club
Raised: $11.70 Victorious
Raised: $11.70 The in-laws
Raised: $6.33
Amiwas
Raised: $6.33 The 2 Crew
Raised: $6.33 The Copperwood Walkers
Raised: $6.33 I Thought This Was a Pub Crawl
Raised: $6.33 Envolta Run
Raised: $6.33 Team Extreme - Phoenix Quality
Raised: $6.33 Run for life
Raised: $6.33 Royal Military College Running Club
Raised: $5.00 Darude Sandstorm
Raised: $5.00 BMQ 0542 Squad
Raised: $5.00 A Million Reasons
Raised: $5.00
Recent donors
Date
Name
Amount

Oct

09

Brian McDougall

$27.80

Sep

28

Randall Brooks

$27.80

Sep

27

MISL Team

$45.75

Sep

25

John Moloughney

$54.63

Sep

24

Cathy Ray

$27.80

Sep

24

Matthew Carter

$27.80

Sep

24

Don Van Dyke

$54.63

Sep

24

Trevor Neilson

Undisclosed amount

Sep

24

Kitley Beef Farm

Undisclosed amount

Sep

24

Jim Arden

Undisclosed amount