This fundraising organization is not currently accepting donations
Raise money for Chatham-Kent Hospice Foundation
Living with a life-threatening illness, or providing care for a loved one as they near end of life, can be very difficult. At Chatham-Kent Hospice we are here to help. Our dedicated and experienced staff and volunteers are honoured to serve our residents and their families as they face their final days together.
Hospice Palliative Care is a philosophy of care, which focuses on comfort, quality of life and supporting the precious moments families will share as their loved one lives the final chapter of their life. Hospice care is not as much about dying as it is about living – living each day and each moment to the fullest. We are there to help our residents live each day with dignity and honour by providing compassionate, end-of- life care in a home-like setting.
The hospice includes ten fully furnished suites, with state of the art medical equipment and room for family members to stay overnight if they wish. Additional spaces in the hospice include family gathering and meal spaces, a bereavement support area, resource library and meeting rooms. The overall design allows us the flexibility to grow new outreach programs and play a role in developing a centre of learning for healthcare providers and the families of Chatham-Kent.
Teams
Click on one of our teams below to make a donation.
Team information
Lou's Crew
Raised: $5,740.14
We are Family
Raised: $5,306.44
Puppy's Party People
Raised: $5,203.66
Becky's Bunch
Raised: $4,233.44
Mary's Monarchs
Raised: $3,059.10 Enbridge 3rd Floor Heroes
Raised: $2,917.86
MBI Financial
Raised: $2,836.08 Hospice Wellness Team!
Raised: $2,750.92
Lawrence
Raised: $2,717.34 Thamesview Family Health Team
Raised: $2,003.75 AM Autopro
Raised: $1,897.34
Margs Angels
Raised: $1,635.11
Kent & Essex Mutual Krusaders
Raised: $1,403.14
CK Public Health
Raised: $1,048.50 Running for Amy
Raised: $1,030.73
Team Earley
Raised: $1,025.71
Melanie's Team
Raised: $905.15 McKinlay Funeral Homes
Raised: $802.80 Team Wilson
Raised: $783.06 Team Watson
Raised: $727.64 Happy Feet
Raised: $668.11 Enbridge Gas Engineering
Raised: $652.70 Mcfadden
Raised: $646.95 Enbridge - UPO Finance
Raised: $611.34
Lambton Legs
Raised: $566.81 Team Peltier
Raised: $564.92 Team Emma Riegling
Raised: $539.70 Al's Angels
Raised: $539.05
Pickering
Raised: $537.69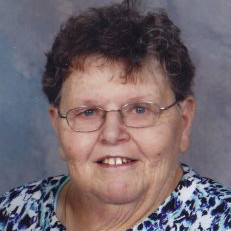 Team Nancy
Raised: $537.12 St. Paul's/Victoria Avenue United Church
Raised: $522.40
Utley Financial Group
Raised: $484.19 Walker's Walkers
Raised: $432.43 Vitek Strong
Raised: $403.75
Nana TRex
Raised: $400.23 Pretty in Pink
Raised: $323.95 Team North Kent
Raised: $301.94 #TeamTanya
Raised: $273.17 Dee's Defenders
Raised: $271.25 JMHI INSURANCE GROUP
Raised: $224.35 Team Gagnier
Raised: $219.51 Scotiabank
Raised: $210.23 Earth Angels
Raised: $209.72 The Smith Family
Raised: $188.91 Oxygenators
Raised: $186.11 Botanical Buddies
Raised: $164.86 Team BOSS
Raised: $136.11 CUPE Local 12
Raised: $136.11 The Pinsonneault Home Team
Raised: $109.26 Homer's Girls
Raised: $108.31 Hike for Liberty
Raised: $27.80 Mama Bears Club
Raised: $27.80 The McEwan Family
Raised: $27.80 Three no trump
Raised: $27.80 Colby Warriors
Raised: $27.80 Dover Girls
Raised: $22.43 Hospice Helpers
Raised: $22.43
Recent donors
Date
Name
Amount

May

22

Anonymous

$27.80

May

08

Laura Ford

$27.80

May

08

ASA Alloys Inc - Sarnia

$108.31

May

06

Deb Randall-Baldry

$22.43

May

06

Penny Boyle

$54.63

May

06

Nadine Ubene

$22.43

May

05

Richard Vinson

Undisclosed amount

May

05

Dannielle Haslip

$54.63

May

05

Deb Corby

$54.63

May

05

LINDA Campbell

Undisclosed amount