Miles for Migraine - Patient Education Day

In a continued effort to create awareness about migraine and headache disease, we are holding our second annual "Miles for Migraine Education Day: Creating community and sharing knowledge for people with migraine and other headache disorder, and for their families and loved ones." The event will be held on Sunday, December 8, 2019 from 9:00am-2:30pm.
The day will be both informational and experiential. Our goal is for the person with chronic migraine and other headache disease to both learn and be supported. Topics will cover coping strategies, advocacy, reducing stigma, research, and medical advancements. There will be time to join with others in a supportive and safe community.
We have invited local doctors and other providers to give lectures and provide opportunity for open dialogue and experiential participation so that the day is not confined to only lectured information.
Keynote Speaker
Danielle Newport Fancher is a writer and chronic migraineur who lives and works in Manhattan. She's sick of the stigma that a migraine is "just a headache" and she's made it her mission to change that perception. Fancher won the 2019 Association of Migraine Disorder's Special Advocacy Award and she's a member of the Patient Leadership Council for the National Headache Foundation. Join us for her Keynote presentation: Finding the Positive Side of Pain.
She regularly writes for Teva's Life Effects and she's the author of 10: A Memoir of Migraine Survival. Follow her on Instagram, Twitter and Facebook @MigraineWriter.
Full Speaker Bios and Event Details here
Registration fees
As our registration fee does not cover the cost of all expenses, please consider an optional donation as you proceed through registration.
---
Event Flyer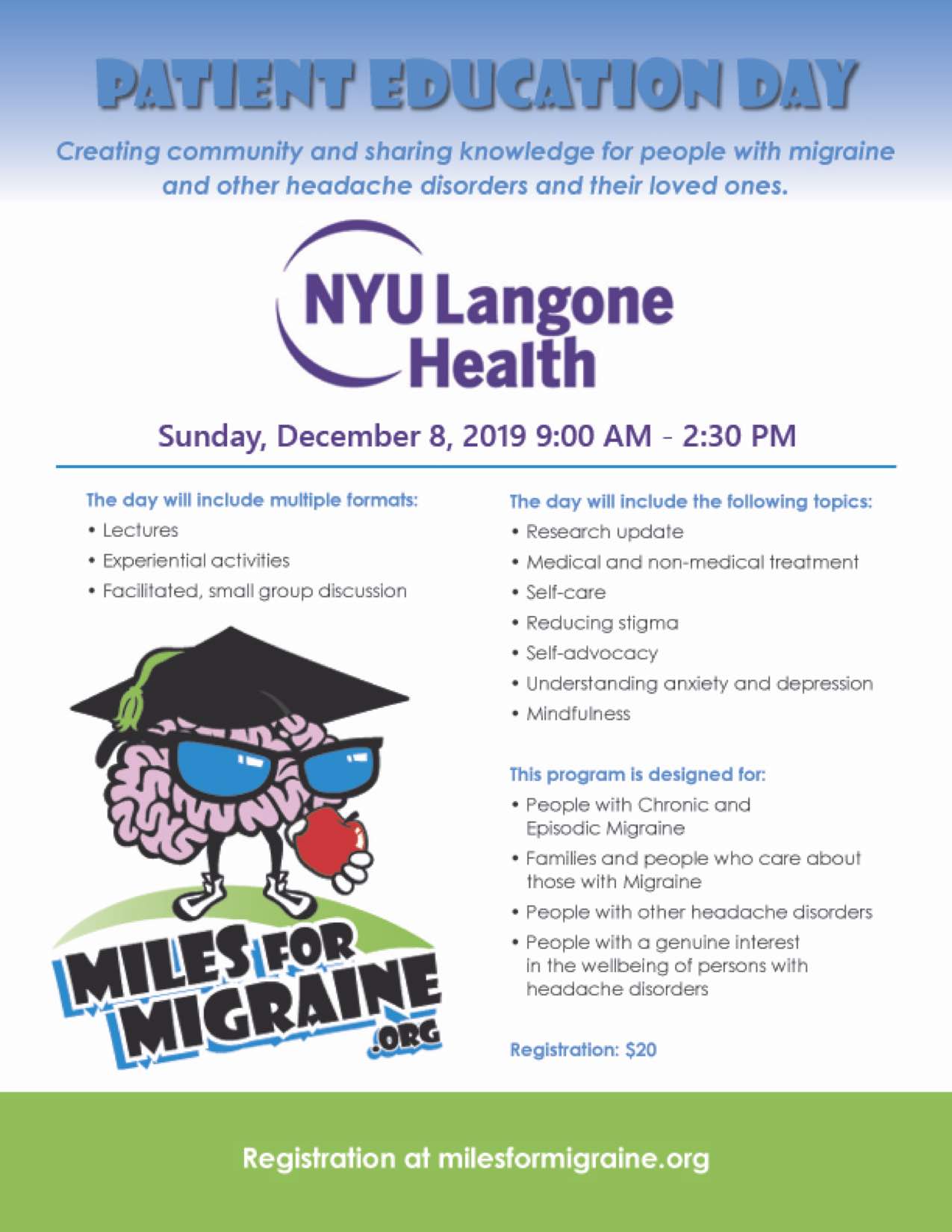 Event schedule
December 8 9:00 AM EST - Registration opens
December 8 9:30 AM EST - Presentations begin
December 8 2:30 PM EST - Event complete
Contact information
Event contact

Katie MacDonald

Website