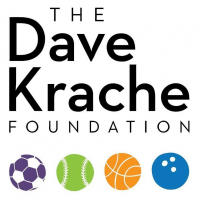 Raise money for The Dave Krache Foundation
The Foundation started in 2012 and helped boys and girls pay to play softball, baseball, football, and basketball, but grew to support kids in soccer, track, martial arts, cheerleading, and cycling. The Foundation currently relies on support from small businesses and individual donors.
Click on one of our teams below to make a donation.
Date
Name
Amount

Jul

09

Anonymous

Undisclosed amount

Jul

09

Anonymous

Undisclosed amount

Jul

08

Rolando Aveldanes

$6.18

Jul

08

Elizabeth Salgado

$6.18

Jul

08

Anonymous

$11.50

Jul

05

Mark McDonald

$27.48

Jul

04

Anonymous

$6.18

Jul

02

Troy Hohl

$16.83

Jun

30

Anonymous

Undisclosed amount

Jun

17

Shelley Elder

$267.10