Meet Your Ambassadors
We are so grateful for our community members serving as ambassadors to share the story of the Go Jen Go Foundation and bring the community together on March 9! Be sure to follow them on social media to see the great things they are doing in the community and supporting Go Jen Go!
KRYSTA HUBER | PERSONAL TRAINER/BURN BOOT CAMP SOUTHPARK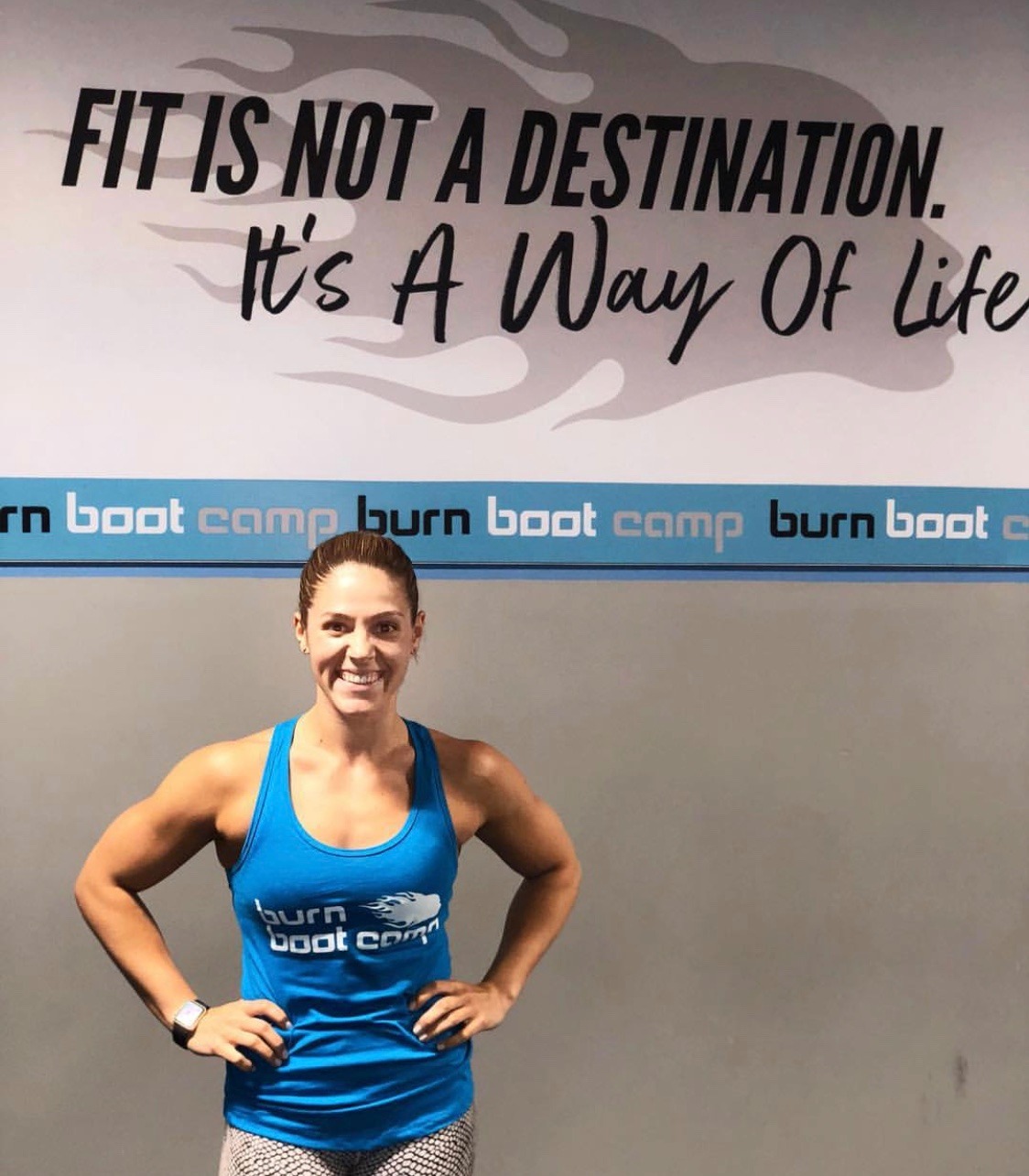 BIO: Krysta Huber is a Certified Personal Trainer and Head Trainer at Burn Boot Camp SouthPark. Like many other Charlotte transplants, she found her way to the Queen City for a job in finance. Her love for fitness began in college, where she first started teaching group exercise. Krysta landed at Burn Boot Camp as a client in search of a challenging workout, and was immediately sold on the gym's tight-knit community. She is grateful for the opportunity to lead hundreds of women and busy moms daily, and she hopes to teach them to prioritize themselves--and their fitness goals--for at least one hour per day.
Why I am a Run Jen Run Ambassador: Being a part of something that encourages people to move and be active--for such an important cause--is something I'd go above and beyond to support! What I admire most about Go Jen Go is the organization's dedication to the families it supports. I can only imagine the relief these families feel knowing that several needs and services, all of which most of us take for granted, are taken care of in such a trying time.
Follow her on Instagram: @kh_fitnessfix
---
LAURA HASTINGS | REGISTERED NURSE
BIO: I'm a former college swimmer, mom to 2 great kids and wife. I started running 5 years ago with a group of friends and just finished my 16th half marathon. Excited that I will run the Chicago Marathon, my first, in October. I am passionate about sports, health and wellness and helping others.
Why I am a Run Jen Run Ambassador: I am an ambassador because I truly am passionate about helping others. I will give it 110% like I do everything else. It means helping others and finding a cure. Have had a couple of close friends affected with breast cancer. I believe it's important to always spread the word and raise money. Running for a great cause also is teaching my 11-year-old daughter many lessons.
Follow her on Instagram: @Megsjake
---
TIM MCBRIDE | RETIRED
BIO: A runner who supports many organizations. I have a running streak of over 7 years.
Why I am a Run Jen Run Ambassador: I hate cancer. The day I found out my nephew's wife (Jennifer) had breast cancer I also heard about Run Jen Run. I have run the race every year since then.
Follow him on Instagram: @TIMMCBEAST
---
SARA DEAN | SCHOOL PSYCHOLOGIST
BIO: Hi there! My name is Sarah Dean. I am from Cameron, WV and have lived in Rock Hill, SC for 13 years. I am happily married to my husband, Andrew. We have two kids - Lilley (8) and Luke (5). I have been a school psychologist in South Carolina schools for the past 10 years. I started running in 2009 to get in better shape and to challenge myself. Running has now evolved into a way for me to take charge of my mental health and also as a social outlet.
Why I am a Run Jen Run Ambassador: I applied to be a Run Jen Run Ambassador last year because I believe in the mission of Go Jen Go. I wanted to join this amazing organization to help women and their families who are dealing with breast cancer. I know firsthand how organizations like Go Jen Go can help families in need. In 2015 (on my son's 2nd birthday), I was diagnosed with triple negative breast cancer. I was able to fight this disease with the help of an amazing medical team, family and friends, and the support of organizations like Go Jen Go. The support of others helped me get through the emotional stress, physical side effects, and financial burdens of the treatments I needed. I had the privilege of participating in my first Run Jen Run 5K event last March. I was truly inspired by all of the fellow survivors and the community of support at this event.