FREE 5K AND 10K RACE!!
I want everyone to experience the joy and fun of running and to show kids how fun exercise can be!
This is a Fundraiser for Exercise in the Streets, a non-profit supplying duffle bags and running shoes to Foster Children in Santa Clara County.
Run a 5k or 10k race anytime of the day or night between August 2 - August 9 anywhere on The Los Gatos Creek Trail (Paved).
Record your data on Strava, Garmin, Apple, or any other tracking devices and email your results to Vanessa@TrainWithV.com in order to qualify for Age Group Awards. Awards will be mailed the following week and posted at www.exerciseinthestreets.com.
RUN ANYWHERE ON THE LOS GATOS TRAIL. JUST MAKE SURE YOUR WATCH READS 5K (3.1 MILES) OR 10K (6.2 MILES)
Cost to enter the race IS FREE BUT a donation of a new pair of running shoes still in the box for kids or adults or a long sleeve shirt/sweatshirt with tags still on. If you cannot donate shoes or apparel please consider making a financial donation. These can be dropped off or mailed to 2477 Forest Ave., San Jose, Ca 95128
The best place to park is Campbell Park at E. Campbell Ave and Gilman Ave.
Please follow all Covid Safety guidelines and maintain social distancing. Please wear a mask when necessary and respect others on the trail. Los Gatos Creek Trail is open to the public.
Join Our Strava Club: https://www.strava.com/clubs/703542
Exercise In The Streets is a 5013C Non-Profit. A receipt for donations can be available upon request.
Please Fill Out Entry Form Below. There is no cost to enter the race. After you sign-up, you will receive a sticker of our logo in the mail to wear during the race so other participants will recognize you.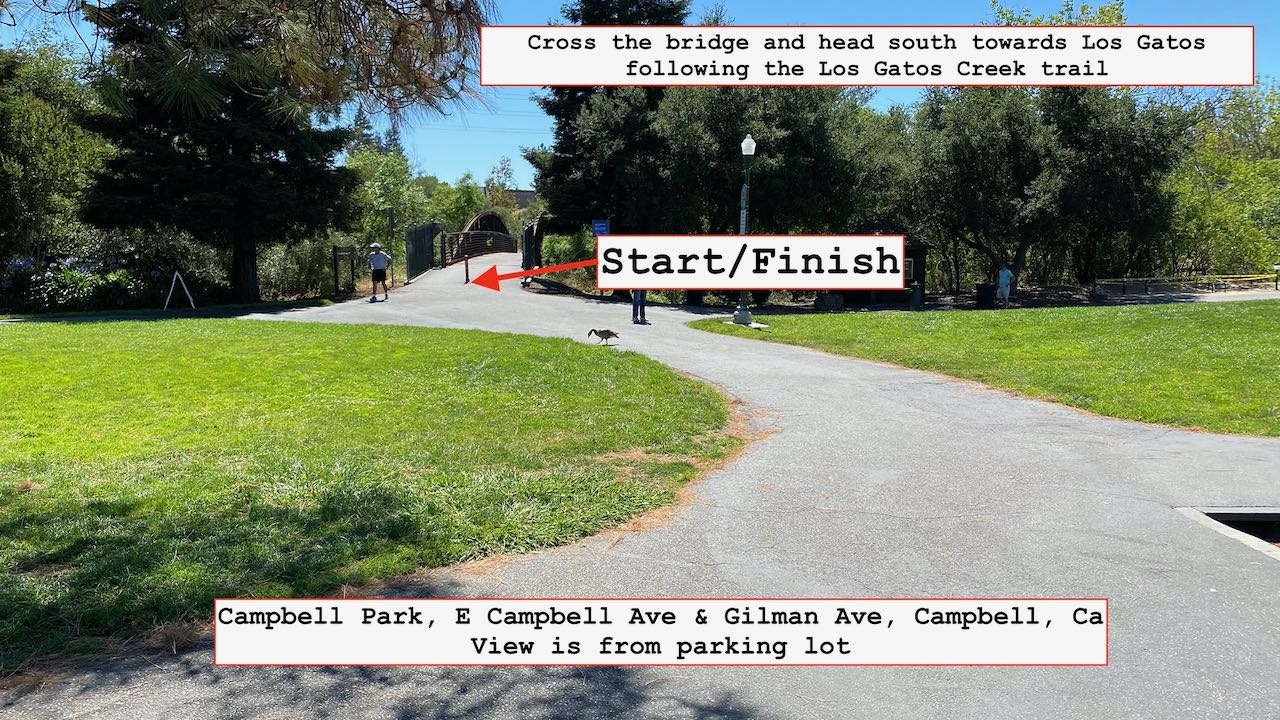 Registration fees
5K Race - Exercise In The Streets
Closed
5K fundraiser Race on Los Gatos Creek Trail
---
10k Race - Exercise In The Streets
Closed
---
Contact information
Event contact

Vanessa Bogenholm

Email

Phone

4087617840

Website