This team is not currently accepting donations
Our story…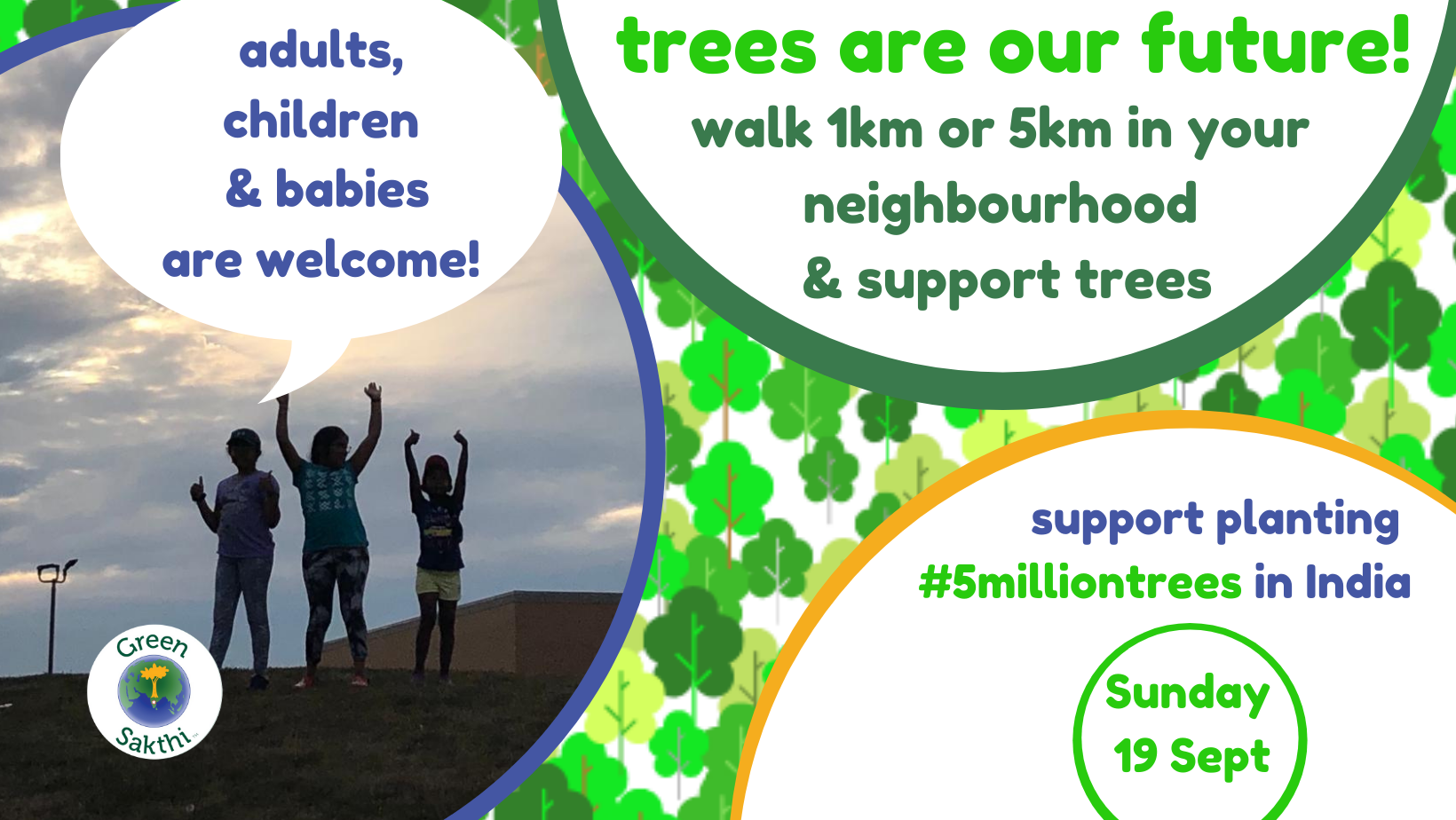 Hello! 
We are a group of walkers and runners who love Mother Nature and are passionate about the #5milliontrees program to reforest India. 
joachim & elias, switzerland
This fundraiser closes 15th October. Our main walk was 19th Sept but it is still possible to walk for trees and support #5milliontrees!
 If you would like to walk for trees, please remember to send us a photo of your walk, be sure that the faces are not recognisable so we can easily share on social media. 
Please send photo with first names & location/ country to: trees@greensakthi.org
Rauni & Maria, Hawaii
Aura & Hawksley, Bali
Jyoti, Australia
Team members
Click on one of our team members below to make a donation.
Recent donors
Donation date
Donor name
Donation amount

Oct

15

Mayooran C

$20.00

Oct

15

Anonymous

Undisclosed amount

Oct

15

Pratanta Aunty & Uncle

$40.00

Oct

15

Sivam uncle

$101.00

Oct

15

Tharsi Rajenthiram

$55.00

Oct

14

Lalita

$36.00

Oct

11

Paskaradas Nadarajah

$151.00

Oct

10

Teshia Campbell

$50.00

Oct

01

Stef Letang

$50.00

Oct

01

Sri Kali Scotty and the babies

$25.00