As part of The Publix Half Marathon at Wellen Park weekend.
We are teaming up to bring you a really fun event that you will look forward to playing in year after year! Don't miss the first annual tournament. Find yourself a partner and get signed up! There are limited spots available!
Bags and Beers Corn Hole Tournament
Saturday, October 23, 2021
CoolToday Park at Wellen Park
All to support the
Florida Compassion Foundation
Limited to only 50 two-person teams
On the morning of the Publix Half Marathon/5K at Wellen Park, you have the opportunity to play in the First Annual Bags and Beers Corn Hole Tournament.
It will be held on Saturday, October 23, 2021, at CoolToday Park in North Port, FL.
It will be a double-elimination tournament. You can see all the rules below.
Each participant will receive a Pancake and Bacon breakfast and 2 cold beers the morning of the tournament. Each participant will also receive a really cool, Bags and Beers participation medal! All players will also get access to the R Anthony Concert.
Prizes will be awarded for 1st & 2nd. Prizes will consist of Trophies, Gift Cards, and CASH.
Each member of the Winning Team will receive free entry into next year's tournament, $100 Cash, $40 in Gift Cards from Prime Serious Steak, and a really amazing Large Trophy!
Each Member of the second-place team will receive $50 Cash, $20.00 in Gift Cards from Prime serious Steak, and a really nice trophy.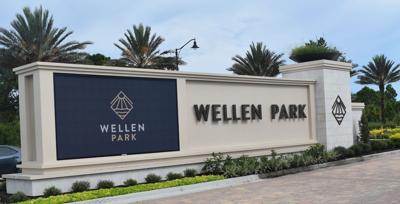 Tournament Director
Walt Fortney
ACL Tournament Director
Store CLICK HERE FOR OUR STORE
Purchase extra food and drink tickets for friends. Pick up 50/50 raffle tickets, raffle tickets for an awesome Outlaw 11.5 Perception Kayak, and get raffle tickets for our grand prize.
Win this awesome Kayak!
A "My Favorite Race Events, LLC", Tournament
Registration fees
Bags Beers Corn Hole Tournament.
Closed
Online registration closed
2 person team corn hole tournament.
---
Tournament Rules
OFFICIAL RULES FOR THE BAGS & BEERS TOURNAMENT
Boards are placed 27 feet from front edge to front edge.
Games are played to 21 or first team to surpass 21
Woody: Refers to any cornhole bag that has been pitched and remains on the cornhole board playing surface at the conclusion of the frame. Each woody is 1pt.
Cornhole: Refers to any cornhole bag that has been pitched and passes through the cornhole board hole at anytime within the frame. Each cornhole is 3pts.
A bag that comes to rest touching the ground AND the board does not count as a point.
A bag that touches the ground before coming to rest on the board does not count as a point.
Cancellation Scoring: The approved method of scoring for the sport of cornhole is "cancellation" scoring. In cancellation scoring, the points of one player cancel out the points of their opponent. Using this method, only one team can score in each frame.
All players stay in their designated lane for the whole game (right or left).
Players start the game at one board and alternate pitching bags until each player has pitched all (4) of their bags.
Players must deliver the bag with an underhanded release.
Feet must stay behind the line of the front of the board at the time of releasing the bag.
The team who scored in the preceding frame pitches first in the next frame.
If neither team scores, the team who pitched first in the preceding frame shall retain first pitch in the next frame.
If bags become piled inside the hole and may interfere or obstruct with the next pitch or if there is question whether a cornhole bag would have naturally fallen through the hole, a player may request to rake the cornhole bags that have fallen inside the hole.
Contact information
Event contact

Tracy Hussey

Phone

941-504-0906

Website