Our story…
American Airlines Black Professional Network Employee Business Resource Group has celebrates 25 years of Inclusion this year. Annually we recognize the history of Juneteenth and the significance of freedom for ALL. This year we are supporting Unity Unlimited and local Fort Worth Juneteenth advocate Opal Lee. Join us as we become part of Opals caravan and spread the message of Black History being part of American History and the need or legislative change to recognize the date on a national level as a Federal holiday. There are virtual and in-person opportunities available, but above all please click here to visit the electronic petition and sign your name to helps us towards the goal of 3 million signatures. Not interested in the walk donate, you can still donate to Unity Unlimited where your funds will go to items like Opals Farm or Community Food Bank.
Black Professional Network would like to thank our affinity group partners for collaboration in our Juneteenth Jubilee and support for Opal Walks 2 DC!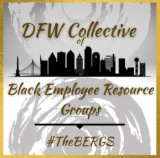 Help us raise money for participating in Opal's Walk for Juneteenth
Team members
Click on one of our team members below to make a donation.
Recent donors
Donation date
Donor name
Donation amount

Jun

19

Yvonne Lane, American Airlines

$27.64

Jun

18

american airlines

$22.28

Jun

18

Anonymous

Undisclosed amount

Jun

18

Dana Hunter

$15.00

Jun

18

Dana Hunter

$15.00

Jun

18

Robin Wild - American Airlines

$27.64

Jun

08

Millicent Rone- American Airlines

$27.64