For the past several years, the Atlanta HBCU Alumni Alliance (AHBCUAA) has galvanized thousands of HBCU alumni, family and friends in support of health awareness and scholarship. The theme, Run For You, Run For Them, Run For Us, highlights our three-fold purpose: Run For You embodies the health aspect and the importance of getting active,Run For Them represents the scholarship dollars raised for future students of the great participating HBCUs, and Run For Us represents the strength and success we achieve when we work collectively.
Both the 5K and 10K are USA Certified Track and Field courses. This event is open to everyone.
We want to show our sponsors how awesome you are! Please take a brief moment to complete the optional demographic information during registration. This will help us to secure sponsors for the race and raise more money for scholarships. Thank you kindly!
For sponsorship or vendor opportunities, please contact danielwford@comcast.net.
Visit our FAQs for more info on the race. Don't for get to like us on Facebook!
View our VIDEO from last year's race!
Top donors
| No. | Name | Amount |
| --- | --- | --- |
| 1 | Camille williams | $800.00 |
| 2 | Janice Arnold | $550.00 |
| 3 | RM Lathan | $250.00 |
Top teams
1

Albany State Ramnation 5K Walkers

View page
2

Pi Alpha Omega - AKA

Raised:

$635.00

View page
3

Upsilon Alpha Omega Chapter Of Alpha Kappa Alpha Sorority

Raised:

$400.00

View page
Registration fees
5K Run/Walk
Closed
Online registration closed
---
10K Run
Closed
Online registration closed
---
Kids Run/Walk
Closed
Online registration closed
---
REGISTRATION DETAILS
DUE TO OUR TREMENDOUS GROWTH, THIS YEAR'S RACE WILL BE HELD AT PIEDMONT PARK! AND THE RACE WILL BE AT DUSK! THANK YOU FOR YOUR CONTINUED SUPPORT!!!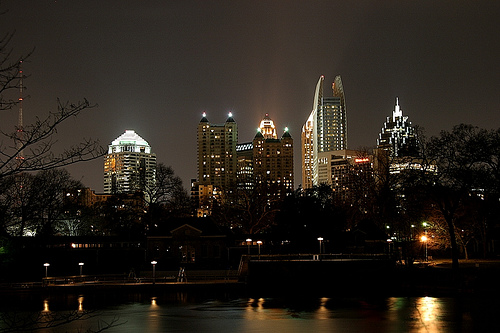 FINAL DAY TO REGISTER ONLINE
THURSDAY JUNE 18, 2015 at 9AM

PACKET PICK-UP LOCATIONS (bib/chip and t-shirt)
SATURDAY JUNE 20, 2015
11am-7pm
RoadRunner Buckhead
3756 Roswell Rd. NE
Atlanta, GA 30342

SUNDAY JUNE 21, 2015
11am-7pm
RoadRunner Buckhead
3756 Roswell Rd. NE
Atlanta, GA 30342
Packets must be picked up prior to race day unless you selected the mail bib/chip option. There will be music, a DJ and everyone who picks up their packet will get a 10% or 20% (VIP) discount on RoadRunner merchandise. There will also a $250 shopping spree raffle! You will be able to register at this location if you have not done so online.The fee is $40 for the 5K and $50 for the 10K.
TEAMS
If you like, you can create a team or select from an existing team. MAKE SURE TO CHECK FOR AN EXISTING TEAM FIRST BEFORE CREATING A NEW TEAM! Please do not create a chapter specific team as it will confuse registrants that the team is receiving the chapter credit. Teams are simply affinity groups and ARE NOT CONNECTED with the MEMBER ALLIANCE Chapters who receive funds based on the selection of "which alumni chapter are you supporting".
CHILD REGISTRATION
We heard you loud and clear and this year kids 12 and under will now recieve a bib/t-shirt for participating in the race at a reduced price!
PLEASE CONSIDER CONTRIBUTING
HELP US REACH OUR DONATION GOAL! You don't have to run to get involved! You can also DONATE to the cause or make a PLEDGE to a team and/or pledge to a participant to encourage them to run/walk.
You can even PROMOTE this event and get paid without registering or get referral fees after you register. There are so many ways to help out with this great cause. Pick the ones that work best for you. But most importantly, get involved!
PLEASE CONSIDER DOUBLING UP
Once you regsiter, please pledge or donate. Contact your company or SEARCH HERE to see if your company has amatching gift program. For assistance in adding the Atlanta HBCU Alumni Alliance (AHBCUAA) Charity to your company's matching gift program, please contact marckdorvil@gmail.com or even better, post your question on our Facebook Fan page: HBCURunWalk
RACE DAY
THERE IS NO ON-SITE REGISTRATION OR PACKET PICKUP

TRI-BLEND T-SHIRT PICKUP
Tri-Blend t-shirts are the latest craze in the running community. And we have them for you as part of your registration! Wait until you feel the difference when you put on these soft vintage poly-blend t-shirts. You will be able to pick up your Tri-Blend t-shirts during packet pickup unless you opted to have your bib/chip mailed to you. In this situation, you will be able to pick up just your t-shirt on race day. You or a designate with your details must be present to pick up your t-shirt.

PARKING
WE ENCOURAGE CARPOOLING!!! Limited parking is available at the park but we strongly recommend carpooling, using public transportation or other services. There are several services such as Uber, Lyft, cab or MARTA that can transport you to/from the Park.

CHILDREN ARE WELCOME SO BRING OUT THE STROLLERS!
BOOK SCHOLARSHIP GIVE-A-WAY
If you will be attending one of the participating HBCUs in the Fall, you qualify for the $250 Book Scholarship Raffle. Visit the Customer Service Desk to enter.
POST RACE ACTIVITIES
Be sure to stick around after the race to enjoy the Alumni Village, vendors and sponsor giveaways! Also, check out the Health Fair with a full line up of Free tests and health information!
RECYCLING
There will be recycling bins on site so please be sure to drop your empty water bottles into the appropriate bins to help us Go Green!
T-SHIRT SALES
We'll be selling commemorative vintage t-shirts for $5.00 each. This year's T-Shirts will be sold at $20 each. Please visit the Customer Service desk to purchase.
COURSE ROUTE
Event schedule
June 27 6:00 PM EDT - Welcome
June 27 6:30 PM EDT - Begin Starting Line Positioning
June 27 7:00 PM EDT - Race Begins
June 27 7:30 PM EDT - Health Fair opens
June 27 8:00 PM EDT - Cool Down 1
June 27 8:15 PM EDT - Awards and Presentations
June 27 8:30 PM EDT - Cool Down 2
June 27 8:45 PM EDT - Book Scholarship
June 27 9:00 PM EDT - Closing Remarks
Contact information
Event contact

Marck Dorvil

Website