RACE TO THE TAPS 2016
~MARATHON EDITION~
Who says a marathon has to be run in one day?
5+6.2+7+8= 26.2
ON-SITE REGISTRATION STILL AVAILABLE
FRIDAY 4/22 4-7pm- Paramount Kia (behind Asheville Outlet Mall)
SATURDAY 4/23 12:30-2:30 - Catawba Brewing Banks Ave
The first race in the Race to the Taps Marathon Edition Running Series is Saturday, April 23rd near Catawba Brewing on Banks Avenue. Join us for this chip timed 5-miler through Downtown Asheville's South Slope neighborhood. Runners & walkers welcome but pets and strollers are not allowed. All runners 21+ with valid ID can toast his/her achievement at the end with a Catawba Brewing beer!


The Race to the Taps 5-miler at Catawba Brewing is part of a four race running series where runners can achieve 26.2 miles over the course the year. Other races include a 6.2 mile race at Southern Appalachian Brewery on June 11th, 7 miles at Pisgah Brewing on September 24th and 2 races on October 29th at New Belgium Brewing (a 4-miler and an 8-miler). Tap one, tap all four!

The 2016 Race to the Taps Marathon Series is produced by:
We need volunteers!
Registration fees
5 Miler
Closed
Online registration closed
---
5 Miler - Tshirt free
Closed
Online registration closed
T-shirt NOT included with the registration
---
AWARDS
TOP AWARDS
Unique Race to the Taps leather can covers created by Oowee Products will be awarded for overrall 1st, 2nd and 3rd place male & female runners as well as the top male and female in the Masters (40 & over) and Grandmasters Division (50 & over).
About Oowee Products

Premier Leather Beverage Accessories

» All products are responsibly manufactured and handcrafted in Asheville, North Carolina.

» Oowee® sleeves are made from 100% leather sourced from within the USA.

» All logos are branded into the leather sleeve using heat and pressure.

» Oowee® Products partners with the Autism Society of North Carolina and employs adults on the autism spectrum to manufacture our products.

» Oowee® sleeves are stylish, functional, and have a lifetime guarantee.
---
AGE GROUP AWARDS
In keeping with the theme of the series, pint glasses from the brewery host, will be awarded to the top 3 male & female finishers in each age category. Age group awards are decided as the top 3 finishers in each of the following age divisions: 13 and under; 14-19; 20-24; 25-29; 30-34; 35-39; 40-44; 45-49; 50-54; 55-59; 60-64; 65-69; and 70+.
No double dipping on awards. All timed awards are based on GUN TIME. Chip timing is for your information only.
---
SPIRIT AWARDS
In addition to the timed awards, we will also award a "King & Queen of the Taps" at each race for the "most spirit"based on attire and enthusiasm and the M.O.P (Middle of the Pack) award for the runner with the middle time of all runners. These special awards will receive a Race to the Taps knit Freaker beer koozie.
Catawba Brewing is also putting together a Catawba Gift Bag for the best dressed runner inspired by Catawba's flagship brews...Farmer Ted, White Zombie and Mother Trucker at the Race to the Taps 5-miler! Get those costumes ready folks!
---
FASTEST MARATHONER AWARDS
GO THE DISTANCE this year! All runners who register and complete the 26.2 cumulative miles from the four Race to the Taps in the Marathon Series (5-miler at Catawba Brewing, 6.2 miler at Southern Appalachian Brewery, 7-miler at Pisgah Brewing and 8-miler at New Belgium) are eligible for the top award - a $500 travel voucher for the fastest male and female marathoner. Cumulative times are based on gun times at each race.

SPONSORS
THANK YOU to the Race to the Taps Co-Presenting Sponsors:
THANK YOU to the Race to the Taps Offical Running Outfitter & Grocery Partners:
THANK YOU to the Race to the Taps Offical Travel Partner & Supporting Sponsors:
Non-profit Partner
A portion of race proceeds benefit the Asheville Humane Society.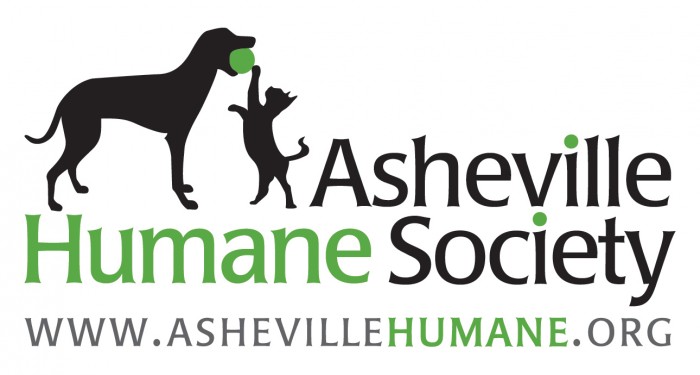 About Asheville Humane Society
For over 30 years Asheville Humane Society has been saving homeless Buncombe County animals. Today we operate both our own state-of-the-art Adoption and Education Center and the County's only open door shelter where no local animal is ever turned away. We rescue, reunite, rehabilitate and re-home abandoned, abused, injured and lost animals. We provide education, training and support to keep pets in their homes. Asheville Humane Society has earned the highest rating of Four Stars from Charity Navigator, a designation achieved by only 25% of all charities nationwide.

Event schedule
April 22 4:00 PM EDT - Early Packet Pick Up Opens - Paramount Kia 1000 Ridgefield BLVD
April 22 7:00 PM EDT - Early Packet Pick Up Closes - Paramount Kia 1000 Ridgefield BLVD
April 23 12:30 PM EDT - Race Day Packet Pick Up
April 23 2:30 PM EDT - Race Starts
April 23 4:00 PM EDT - Award Ceremony
Contact information
Name

Leslie Grotenhuis

Email

Website