THE RIVER CITY RUNNERS & WALKERS
Present The Twenty-Second Annual
Winter Series
MARCH HARE 5K RUN / WALK
Registration fees
---
5K - River City Runners and Walkers Club Members
Closed
---
POINT SYSTEM FOR WINTER SERIES:
One point for each mile run, plus
6 points for 1st overall
5 points for 2nd overall
4 points for 3rd overall
3 points for 1st in age group
2 points for 2nd in age group
1 point for 3rd in age group
Points will be accumulated through the series and the overall winners will be announced in the April/May newsletter.
There will not be a tie for overall awards for points.
In case of a tie in points, the person with the fastest times will win the overall award.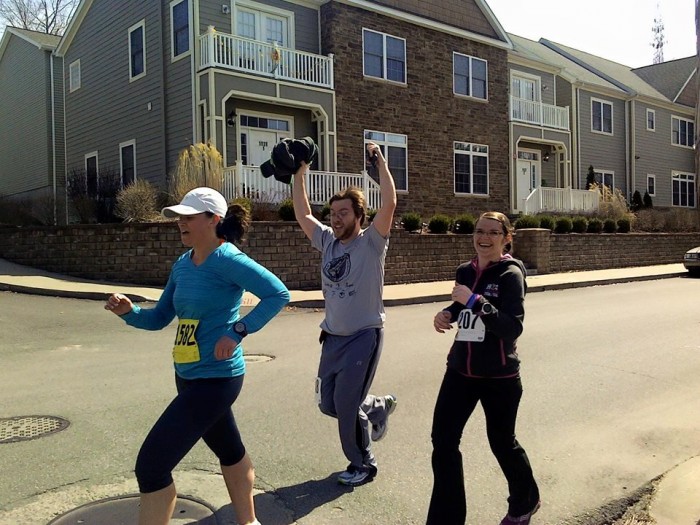 ADDITIONAL DETAILS:
COURSE: Gentle out and back course
---
Proceeds from the Winter Series go to the River City Runners & Walkers Club High School Cross Country Scholarship Fund which is presented to seven students from Wood and Washington County high schools.
---
Many thanks to Pickering Associates for their
continued support of the Winter Series
---
AWARDS: Ribbons will be awarded to the first three males and females overall,
and to the top three male and female in each of the age groups listed below in both run and walk divisions.
12 and under 40-44
13-15 45-49
16-19 50-54
20-24 55-59
25-29 60-64
30-34 65-69
35-39 70 and over
ABOUT RIVER CITY RUNNERS AND WALKERS CLUB (RCRWC)

Founded in 1981.
River City Runners and Walkers Club (RCRWC) is a non-profit Road Runners Club of America (RRCA) proud affiliate. You will enjoy many benefits by becoming a member of RCRWC which will automatically make you
a member of RRCA which is 250,000 members strong and growing! Some benefits of being a member are receiving Roads & Tracks Newsletter, discounts at various run events, discounts at certain stores, Footnotes online publication, and other opportunities.
Event schedule
March 6 1:15 PM EST - Registration
March 6 2:30 PM EST - 5K Start
Contact information
Name

George Welch

Email

Phone

+1 304-482-7647

Website