Trail Run | Mountain Bike Race | Youth Mountain Bike Race:
This exciting event gives all levels of Mountain Bike Riders to come out and have fun while competing. The seasoned guys usually take part in the Open/Elite Category, while the Fun Loving, Easy Going and even the Weekend Warriors tend to settle for the sport category.
The River Raid courses are usually easy enough so that anyone can compete.
The Trail Run takes place on the same mountain biking trail and it is one of very few trail running races in T&T. The time between events should allow you to compete at both events if you wish.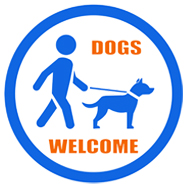 DOG WELCOME EVENT
(This means that you can come do the trail run with your dog. Must keep dog on a leash and clean up after your dog)
--   FOR RACE RESULTS GO TO   --
www.odesseytiming.com



MTB CATEGORIES:
Open (Advanced) - 3 Laps (18km)
Sport (Beginner & Intermediate) - 2 Laps (12km)
Youth (6&Under | 10&Under | 11-12 | 13-15)

TRAIL RUN CATEGORIES - 1LAP = 5km:
12&Under | 15&Under | 16-19 | 20-29 | 30-39 | 40-49 | 50-59 | 60+

PURCHASE PROMO CODE:
If you do not have a credit card or access to one, you can still register by going to Mike's Bikes (624-6453), Geronimo's (622-2453) or Kenny's Sports Trincity Mall and purchasing a promo code.
NOTE: For your registration to be complete, you still would need to go online to register and enter the promo code number at the bottom of your online registration form.

COST TO PURCHASE PROMO CODE AT STORES:

Adult MTB: USD $23 / TTD $190
Youth MTB: USD $13 / TTD $100
Trail Run: USD $13 / TTD $100
START LIST: (MAKE SURE THAT YOU HAVE BEEN REGISTERED)
View the 2017 Start List


2017 EVENT SPONSORS:
Subway, Blue Waters, Gatorade, Odessey Timing Co., DR. Design (Event Decor)


MORE INFO:
Website: http://www.rainbowtri.com
Phone: (868) 632-9004 | (868) 784-4128 | (868) 788-8375
Email: info@rainbowtri.com
Follow us on Twitter @rwtctt

EVENT VIDEO:
Click Here to see a race video


RACE RESULTS PROVIDED BY ODESSEY TIMING:
Click Here for Race Results