Triathlon, Duathlon, & 5K Events at Ouache State Park in Bluffton, Indiana.
TRI BLUFFTON: Sprint distance triathlon featuring a 300 meter pool swim, 10 mile bike, and 5k run (trail and road). Stagger start in the pool every 15 seconds beginning at 8:00 a.m. based on estimated 300 meter swim time.
TEAM TRI: Teams of 3 can particpate in the triathlon event, with one person completing one of the 3 legs.
BLUFFTON DUATHLON: Duathlon features a 1 mile run, 10 mile bike, and 5k run. Duathlon participants start at 8:15 a.m.
Bison Stampede 5K RUN: The Friends of Ouabache's Bison Bonanza Stampede 5K! Part road, part trail. 5K participants start at 8:15.
For Bison Bash online registration click here:Bison Bash
TRI Orientation Session: We offer a FREE Triathlon orienation session on Thursday, August 3rd at 7 p.m. at Ouabache State Park. Come out and see the transistion area and route maps. Run the 5K course if you areinterested. There will also be experienced triathletes on hand to walk you through transitions, give you tips and tricks for a succsessful TRI, and answer ALL of your TRI questions.
Registration fees
Triathlon - Individual Entry
Closed
Sprint Distance Triathlon (300 meter swim, 10 mile bike, 3.1 mile run)
---
Duathlon - Individual Entry
Closed
1.8 mile run, 10 mile bike, 3.1 mile run
---
Triathlon - Team Entry
Closed
Tri Team of 3 Participants (each completing one of the Tri legs - swim, bike, or run)
---
Race Day Schedule
6:30 a.m. - Check In Opens
7:45 a.m. - Check In Closes
7:45 a.m. - PreRace Meeting / Instructions
8:00 a.m. - Swim Start (15 second stagger starts)
8:15 a.m. - Duathlon Start
8:30 a.m. - 5K Run Start
A Look At Last Year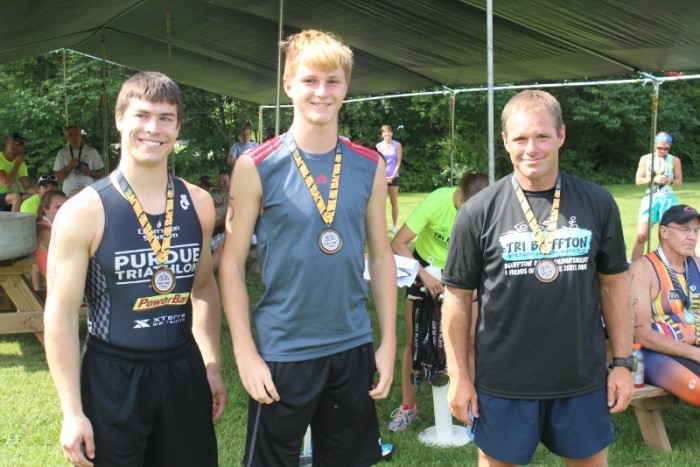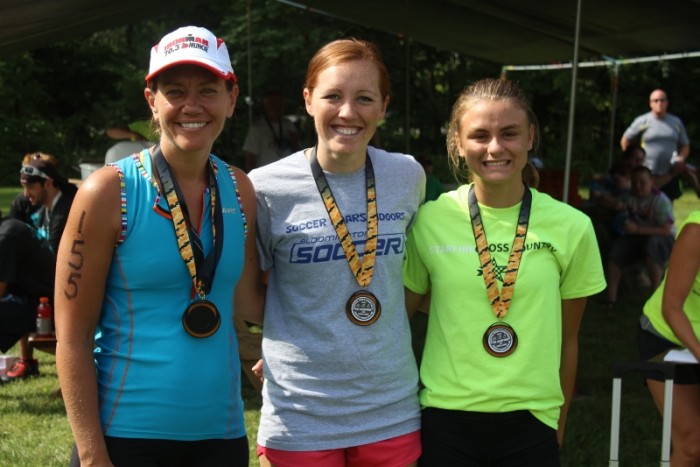 Event schedule
August 5 6:00 AM EDT - Check In
August 5 7:45 AM EDT - Pre - Race Meeting
August 5 8:00 AM EDT - Triathlon Start (15 second intervals)
August 5 8:15 AM EDT - Duathlon Start
August 5 8:30 AM EDT - 5K Start
Contact information
Name

Laurie Baumgartner

Email

Phone

+1 260-273-2771

Website