A Creatively-Charged 5k Run/Walk
Are you ready for a creatively-charged run/walk?! You will be entertained as you navigate the course by fine artists, musicians, dancers, circus acts, and more! Come dressed in your brightest and most creative gear!
Win one of six exotic vacations by running, donating or fundraising!
QUESTIONS?READ OUR FINAL COMMUNICATION DOCUMENT HERE
WATCH THE VIDEO OF LAST YEAR'S EVENT!
PLEASE SCROLL DOWN TO READ ABOUT REGISTRATION DETAILS
You are supporting a great cause!
Established in 2009, drawchange is a 501(c)(3) non-profit organization dedicated to aid global change by supplying the world's children with empowering art experiences. Together we can provide the programs that allow them to effectively visualize a better life for themselves.
Please note, this is a 100% volunteer fundraiser where 100% of the proceeds go towards our local programming. All registrations are final. This is a rain or shine event. Thank you for your support.
Become a part of our community & ask questions on Facebook and Instagram!
Click here to learn about the worthy cause you will be supporting.
#drawchange5k
We are giving away six exotic vacations to the top winners and donors!
Winners eligible to win vacations:
Top Male, Top Female
Female Master, Male Master
Select donor who gifts over $500
Select fundraiser who raises more than $500
Locations: Barbados, St. Lucia, The Grenadines, and Antigua
* Must be present to win
Top donors
| No. | Name | Amount |
| --- | --- | --- |
| 1 | David Dennis | $500.00 |
| 2 | Susan Wellborn | $150.00 |
| 3 | Ashley Gouin | $100.00 |
| 4 | Jennifer Earl | $100.00 |
| 5 | Morris Evans | $100.00 |
Top teams
1

SunTrust

View page
2

Team DEVA

View page
3

WIT SLCA

View page
4

Team Henry

View page
5

Team Rainbow TuTu

Raised:

$140.00

View page
Registration fees
Swag & Merchandise
Closed
---
4th Annual drawchange 5K
Closed
Online registration closed
Run for Art, Run for Kids
---
Virtual drawchange Runner
Closed
Online registration closed
Can't make it to the race this year? Sign up as a virtual runner and we will mail you your t-shirt and bib - you'll run with us in spirit and support drawchange! Please note: You will be mailed your packet after the race. If you select this option, you will not be timed. Thank you for your support!
---
REGISTRATION DETAILS
FINAL DAY TO REGISTER ONLINE IS OCTOBER 28.

Please note we cannot guarentee you a t-shirt if you register on race day.
Thank you!
ONSITE REGISTRATION & PACKET PICK-UP! You will be able to pick up your t-shirt and bib starting at 7am on race day Sunday October 29th. You will also be able to register on race day, however, we cannot guarentee you will recieve a t-shirt. Thank you for supporting this cause!
CONTRIBUTE!
You don't have to run to get involved! You can also DONATE to the cause or make a PLEDGE to a participant to encourage them to run/walk.
You can even PROMOTE this event and get paid without registering or get referral fees after you register. There are so many ways to help out with this great cause. Pick the ones that work best for you. But most importantly, get involved!
All of this information is in the upper left. Thank you!
DOUBLE UP!
Once you regsiter, please pledge or donate! Contact your company or SEARCH HERE to see if your company has a matching gift program. For assistance in adding drawchange to your company's matching gift program, please contact race@drawchange.org or even better, post your question on our Facebook Event page: RunForArt, Run For Kids. Thank your support!
SPONSORSHIP
HERE ARE OUR 2017 SPONSORS. PLEASE SUPPORT THEM!
OUR PRESENTING SPONSOR: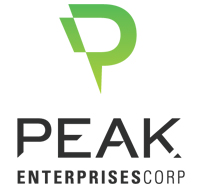 Also sponsored by:
Do you want your company or small business to sponsor such a worthy cause? Our sponsorship levels are below. Please contact race@drawchange.org if you are interested in us emailing you a beautiful sponsorship packet with a lot more details!

BECOME A PART OF THE DRAWCHANGE 5K 2017 GROWING FAMILY!
WE ARE ALSO SUPPORTED BY:
Email us at race@drawchange.org if you'd like us to email an informational packet for sponsorship!

MEDALS FROM THE CHILDREN
You'll want to start training so you can win a unique, child-made medal! The medals are lovingly made by children living in homeless shelters throughout Atlanta, GA.

So proud of themselves! As they should be!!
Watch 2015's Amazing Event Video
5K ROUTE
Event schedule
October 29 7:00 AM EDT - Welcome and Packet Pick Up!
October 29 7:30 AM EDT - Begin Starting Line Positioning
October 29 7:30 AM EDT - Warm Up with StrayFit ATL and Fitness For The Soul
October 29 8:00 AM EDT - Race Starts
October 29 8:45 AM EDT - Cool Down with Westside Yoga
October 29 9:00 AM EDT - Awards and Children's Presentation
October 29 9:20 AM EDT - Kimberlye McKinney Sax Solo Performance
October 29 9:30 AM EDT - Sponsor Recognition
October 29 9:45 AM EDT - Closing Remarks
Contact information
Name

drawchange 5k

Email

Website