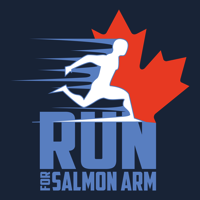 Join the Run for Salmon Arm and enjoy a day of fun and fitness in support of The Shuswap Lake General Hospital in Salmon Arm. 
We are very excited to partner with the beautiful Valley & Lake of Shuswap region and offering our participants a unique opportunity to be a part of history and participate in the first annual Run for Salmon Arm. 
Whether you're a professional runner that enjoys competing in marathons or just enjoy staying active and supporting your community, you won't want to miss the Run for Salmon Arm. Bring the whole family and run, jog or walk your way to more accessible healthcare!
All proceeds from the event go to the future The Shuswap Lake General Hospital project. We are pleased to welcome any kind of donation. However platinum, Gold and Silver will earn special recognition and awarded at the end of run. 
 The event is organized by the Ahmadiyya Muslim Jama'at which has been holding such marathons successfully for the last 14 years in Vaughn, Bradford & Calgary and now we look forward to adding  Salmon Arm to this great tradition of bringing the community together.  Stay fit and help the community by raising funds for your hospital.
Form Running Clubs, School Team, or a Corporate team!
We request you to be our ambassadors and spread the word for this noble cause. Please invite your friends, neighbors and family to register at the website. Great communities are built through partnership, teamwork and community spirit.
Event Sponsorship
Get your company involved in this unique program and show your spirit of corporate citizenship!  We will work with you to promote your organization with our participants. 
Platinum Sponsor  $2000
Gold Spooner:     $1200
Silver Sponsor:   $500
Contact Information
Tel: 1-877-767-1965
Email: rizwanpeerzada@gmail.com