Reel Mountain Theater - Estes Park, CO - October 13

Part of the 2017 US Trail Running Conference

Doors open at 6.45 films begin at 7:00
The Ledlenser, Trails In Motion Film Festival is an annual international film tour that brings a collection of the finest trail and ultra running films to passionate audiences around the world. Join like-minded trail runners and adventure sports enthusiasts at film festival-styled events in almost 30 countries as they come together to celebrate the culture and the community of the sport, all hosted by people who love to share this "dirty art" with their local running communities.
This showing of Trails In Motion forms part of the 2017 US Trail Running Conference, that is held at the Stanley Hotel, Estes Park, CO, from Wednesday October 11 to Saturday October 14. Please join us for this monumental night and be part of the celebration of trail running taking place in Estes Park. This event is the only showing of Trails in Motion in Northern Colorado - these tickets will move fast so we encourage you to secure your seat today. Presenter for the show will be Robert Rhodes from Bay Trailrunners, and we will have some schwag to give away!
Registration fees
Trails in Motion Film Festival
Closed
---
The Dirt
At the show:
Special guests will be announced soon!
A great community vibe with time to mingle, meet some pros, and watch some movies!

Ticket Info:
If available, tickets will be sold at the door. Purchase yours today!
Collect your raffle tickets when you check in.
Due to the volume of ticket sales, transfers and refunds are not available.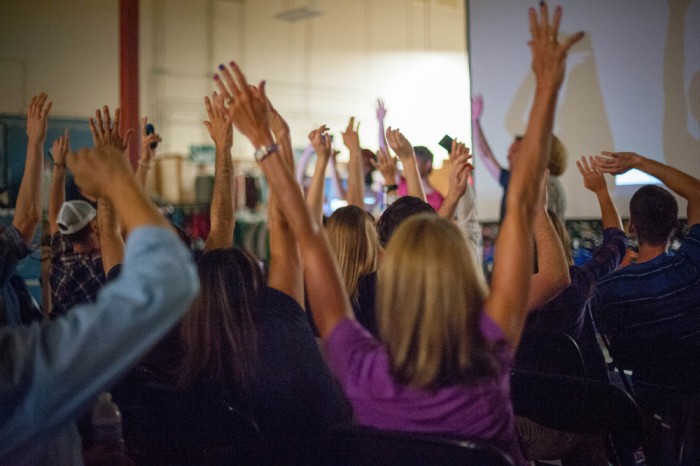 Event schedule
October 13 6:45 PM MDT - Doors open
October 13 7:00 PM MDT - Films start
Contact information
Name

Terry Chiplin

Phone

+1 303-304-9159

Website