Municipality of Barrington, Nova Scotia, Canada. The municipality is located on the southwest tip of Nova Scotia and has a population of approximately 6994. Fishing and retail are industries in our municipality. We welcome you to the Lobster Capital of Canada. 
Course
Rural setting on a secondary road, some rolling hills, basically flat route.
Start time and location
8:00 am on Sunday for the 5 km

8:00 am on Sunday  for full marathon, half marathon, and the 10 km, Sherose Island Recreation Centre, 27 Park Lane, Sherose Island, Barrington Passage.
Certification
The full marathon was measured in 2007, using the Jones Counter Method. Certification #NS-2007-119-BDC. (To be updated Spring 2019)

The marathon is a Boston Qualifier

The half marathon was measured in 2010. Certification #NS-2010-068-BDC.
The 10 km and 5km are not certified measured distance.
Swag
Every runner receives a finishers medal and a performance (moisture wicking) t-shirt; register by May 31st to be guaranteed your shirt size.
Once we have 350 runners you will no longer to be guaranteed to receive your medal on race day. (It will be mailed, please ensure your address is entered correctly.)
Aid Stations
Aid Stations are located approximately every 3 kilometers throughout the course. Water, Gatorade, cut up oranges, chocolate bars, and first aid supplies are provided at each station.
Special drinks
Runners can place special drinks, gels, etc. in boxes for specific aid stations before the start of the race. The boxes are located at the registration area, there will be labels and markers available. These boxes will be picked up at 7:30am on race day in order to be delivered to the aid stations just before the race begins. 
Not available for the 5 km.
Facilities
Change rooms, washrooms, showers and a warm up area available in the Barrington Municipal Arena and the Barrington Recreation Centre.
Results
Results will be published after the race to Run Nova Scotia, municipal and recreation department websites, local newspaper, and radio stations. Full marathon results will be forwarded to the Boston Marathon organizers.
Awards and Post Race Reception
The awards will be presented and a reception will be held at the Barrington Municipal Curling Club, Sherose Island, there will be two seatings this year to bettwe accommodate our 10 km runners, the first will be at 11:00am and the second at 12:30pm. Fish chowder, seafood chowder and a cold plate will be served, with pies & ice cream for dessert. Family and friends are welcome to attend the post race reception.
For those for whom this is their first ever organized Marathon, Half Marathon or 10 km run we have a commemorative mug for you.
Race Technology Services Provided By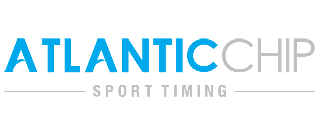 Event schedule
July 21 10:00 AM ADT - Race Kit Pick Up with bib/chip
July 21 4:00 PM ADT - 5km starts
July 21 6:00 PM ADT - Spaghetti Supper
July 22 6:30 AM ADT - Race Kit Pick Up with bib/chip
July 22 8:00 AM ADT - 10 km, Half Marathon, and Marathon start
July 22 11:00 AM ADT - Post Race Reception & Awards
Contact information
Name

Anna Kenney

Phone

+1 902-637-2903