Fundy Circuit Ultra 2018

Presented by:
The Fundy Circuit Ultra; presented by Outdoor Elements, is 50 km of wilderness trail that loops along the Bay of Fundy coastline, through the Caledonia Highlands, and Acadian forest; past waterfalls, rivers and lakes. The Fundy Circuit Ultra, is a race like no other. Located in the heart of the UNESCO designated Fundy Biosphere Reserve, this eco-friendly trail circuit can be found within the protected boundaries of Fundy National Park. This new and growing trail race, only two years running, has been sold out each year. This circuit provides runners with the opportunity to experience a snapshot of pristine wilderness and sustained ecosystems. The Fundy Circuit Ultra is organised by the Fundy Guild. a registered charity which exists to create opportunities for people to connect with nature and to support conservation of natural spaces; when you participate in the Fundy Circuit ULTRA, every step towards your personal best is helping support the region's UNESCO biosphere designation and to build the capacity of local communities and trail organizations and projects. 
This wilderness adventure has a variety of distances for all levels of runners: 
50km individual 
50km relay
24km
12km
1.5km kid's run
Each participant, upon registration will receive: 
- Race registration kit 
- Food and beverages, including a free beer token from our sponsoring brewery 
- Awesome ULTRA swag
Additional race information:
-Well-stocked aid stations at approximately every 12km to keep the runners fuelled and well hydrated.
-Registration, start and finish line at the Salt and Fir centre in Fundy National Park. 
-Prizes for top three of each category plus participation prizes.
BONUS: First 100 registered before January 2nd 2018 will receive a $25 gift card from the presenting sponsor Outdoor Elements in Sussex, New Brunswick.
**No refunds or transfers
We would like to highlight the support of our sponsors who help make this event possible!
    Trail Master Sponsors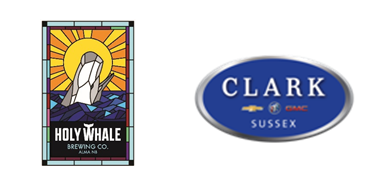 Explorer Sponsor
Registration fees
50km
Closed
Online registration closed
---
50km Relay
Closed
Online registration closed
4 person relay, each team member completes a leg of the circuit, distances vary between 9km to 15km.
---
24km
Closed
Online registration closed
---
12km
Closed
Online registration closed
---
Event schedule
September 22 6:00 a.m. ADT - Check in open
September 22 7:00 a.m. ADT - 50km start
September 22 7:00 a.m. ADT - 50km 4 person relay start
September 22 9:00 a.m. ADT - 24km start
September 22 10:00 a.m. ADT - 12km start
September 22 10:00 a.m. ADT - Check in close
September 22 11:00 a.m. ADT - 1.5km kids Race
Contact information
Event contact

Mike Vautour

Email