Ravenous Race
Dean enjoyed running half marathons, full marathons, warrior dashes, and local races.
Dean was diagnosed with stage IV metastatic melanoma in June 2013, the year after he ran the Rock and Roll Half Marathon in Nashville, TN.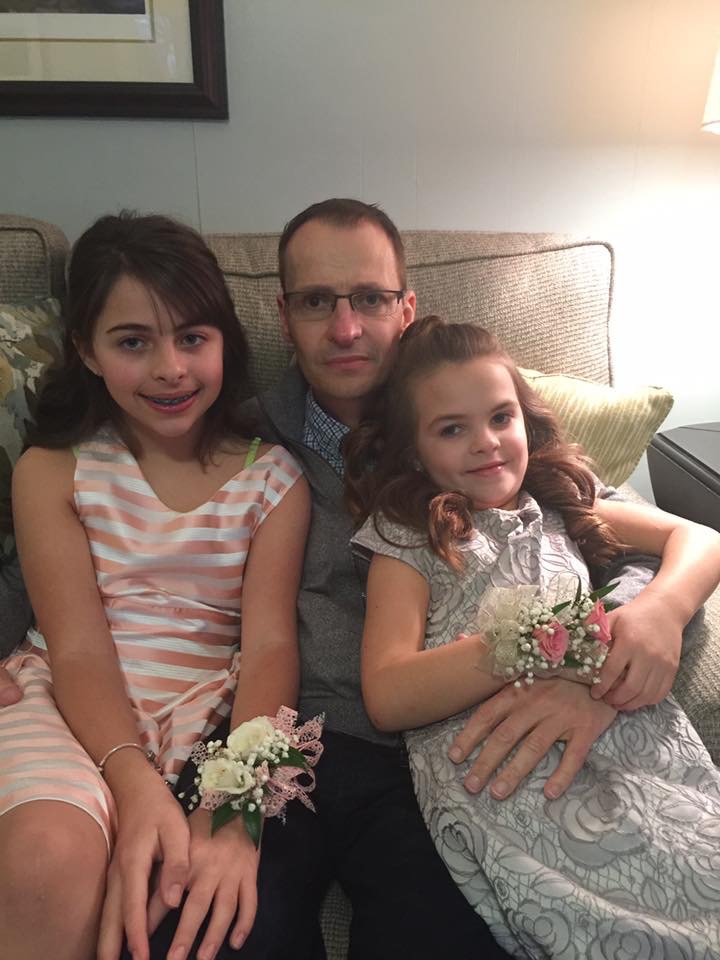 Dean loved being a father to his two beautiful young daughters.
Being from Maryland, Dean was a huge Raven's fan! Here he is with his wife, Deana, whom he loved and adored very much.  
Here they are cheering on the Ravens!
The Ravenous Race name was inspired by Dean's love of his favorite football team. 
5K AWARDS
Overall Male and Female, Overall Masters Male and Female, Overall Grandmasters Male and Female
Top 3 Male and Female in each age group (Age groups listed below)
11 and under, 12-15, 16-19, 20-24, 25-29, 30-34, 35-39, 40-44, 45-49, 50-54, 55-59, 60-64, 65 and over
*NEWLY ADDED AWARD DIVISION*:  5K STROLLER DIVISION
This award will be given to the 1st male and 1st female to cross the finish line pushing a stroller in the 5K race.  
We encourage teamwork in this division! 
The first male and female to cross the finish line in the the 5K race with a stroller will be named                             "Male Stroller Champ" and "Female Stroller Champ".
Only one person can push the stroller while crossing the finish line.
Those participating with a stroller are also eligible for age group awards.   
1 Mile Walk participants are not eligible for this award.
Day of Registration: $40 cash or check only
All particpants signed up by 9/4/2018 will be guaranteed  a t-shirt.  
All registrants after 9/4/2018 will get a t-shirt on a first come first served basis.
Packet pick-up will held at Chaney's Dairy Barn on 9/21/18 from 12:00 PM -6:00 PM.  If you are unable to pick up your packet during those hours, you will have the opportunity to get it prior to the race on 9/22/18.
We are pleased to announce our Title Sponsor:   Westen Dental Group                         
A huge thank you to our other sponsors: