Join us on August 11, 2018 in Park Ridge, IL for a Bubble Fun Run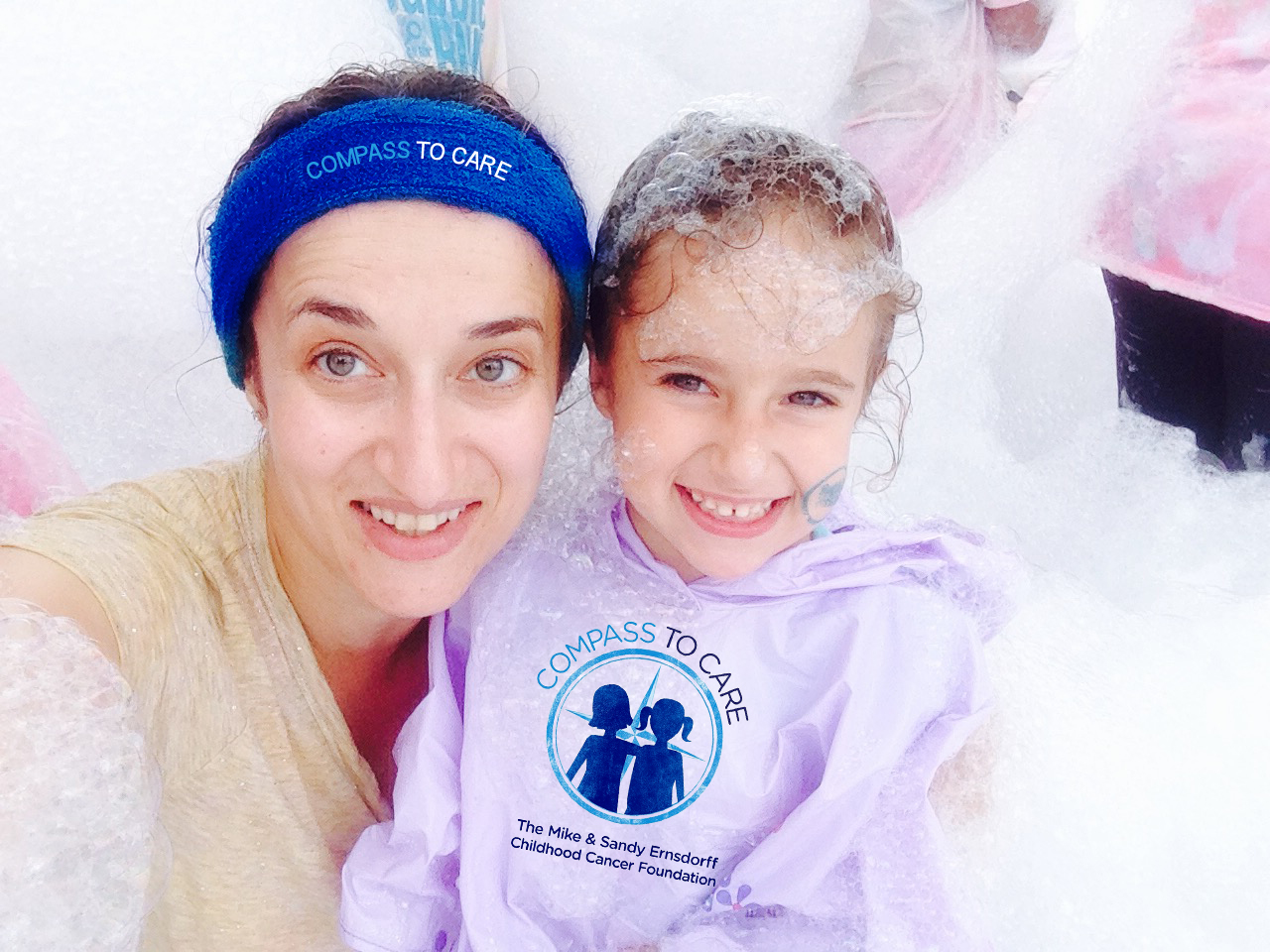 Our Bubble Fun Run will feature foaming bubbles at the start line, finish line, and throughout the course! Racers will be able to run, walk, skip, and hop through piles of foaming bubbles!! 
This USATF course certified, family-friendly event has something for everyone: 
A 5K through the beautiful streets of Park Ridge for those who love to run

A 1 mile walk/run for those who want to get out and get a little exercise and a breath of fresh air

For our youngest runners, we have short kids races (and every kid will get a medal!!)

And, of course, BUBBLES to make it fun! 
It is a great morning for anyone who wants to help support kids as they travel to cancer treatment. All childhood cancer survivors, both young and old, register for free and will be honored before the race begins.  
Bring your family. Bring your friends. Bring your children. And run through a bubble-land to help kids on their cancer journeys. 
HONOR WALL for Survivors & Angels: This is a great opportunity to celebrate all childhood cancer survivors and angels. Survivors register for free. We encourage family and friends to bring a photo of any survivor or angel to be displayed on our HONOR WALL.
Course Map: Click here to download a map of the 5K.
Awards: Medals will be awarded to top three male and female finishers.
Swag: Free event t-shirts guaranteed to the first 150 participants.
Kids Races: In addition, we will hold short kids races before the race kicks off for any kid 7 and under who would like to participate.  No need to register.  Just listen for an announcement before the race to line up for the fun!