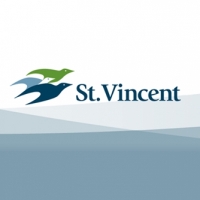 Together we can make a difference! Over the years, participants and donors to St. Vincent run/walk initiatives have raised nearly 2 million dollars to support patients and families facing cancer at St.Vincent. 100% of all funds raised stay local and help inspire hope. Your support ensures that the St.Vincent Cancer Care team can begin and end each day with the same focus - to deliver high-quality, patient-centered care so that cancer patients are their loved ones have options and opportunities to thrive.
Raise money for St. Vincent Cancer Care
Click on one of our teams below to make a donation.
Date
Name
Amount

Sep

18

Sarah Myers

Undisclosed amount

Sep

17

Olaf Schultz

$27.65

Sep

17

Olaf Schultz

$27.65

Sep

15

Karen Carlson

$16.96

Sep

15

Dan Squier

$54.39

Sep

15

Stephen Soccio

Undisclosed amount

Sep

15

Jennifer O'Brien

$20.00

Sep

15

Anonymous

$27.65

Sep

15

Jeff Owens

$54.39

Sep

15

Anonymous

$214.82