This fundraising organization is not currently accepting donations on Race Roster.
Raise money for The Lighthouse for Grieving Children
Adjusting to life after a death is hard to understand, impossible to imagine. With the help of donations like yours, the safe space at Lighthouse gives children and their families the security to express themselves, to have their feelings accepted, validated and to build hope for their future.
"The thought, content and activities put together at Lighthouse along with the dedicated space and time have been instrumental in assisting our family through an extremely difficult loss. Had it not been for Lighthouse, our family would be an unresolved, unimaginable mess." – Rob.
For 20 years, The Lighthouse has been the only agency in the GTA that offers vital services at no cost to families. We are 95% self funded so rely on the generosity of our community. Please consider making a donation to help Lighthouse. In 2018, over 350 participants attended our groups, at a cost of $1700 per participant each year, fundraising is essential. Ask family and friends to support you on your pledge page.
Scroll down to see the fundraising incentives: win a Royal Caribbean Cruise, or head to the movies at Film.Ca .
This year, we ask every registrant to support us by raising as much as they can to their online pledge page.
See the impact of your donation.
Listen to Austen, Matthew and Tiffany
Fundraising Partner Incentives
Every individual who raises a minimum of $25 to their Individual Pledge Page is eligible to receive one Film.Ca movie voucher. Vouchers will be emailed to eligible individuals at the end of each calendar month.
Every individual who raises a minimum of $100 to their Individual Pledge Page is eligible to win a 4-5 Day Royal Caribbean Cruise, courtesy of Expedia CruiseShipCenters, Oakville South. Random draw, no ticket sales.
Every team that reaches a minimum of $1000 on their Team Pledge Page is eligible to be entered into a random draw to win a Film.Ca 'Fill a Theatre' experience.
All Terms & Conditions in the FAQ of the registration website
Teams
Click on a team below to make a donation.
Team information Team Lighthouse
Raised: $7,185.00
Flame Runners
Raised: $6,075.00
Encore Engagers
Raised: $5,925.00
Team Sunrise
Raised: $5,356.00
TEAM JULIA
Raised: $4,725.00
Stretcher Fetchers
Raised: $4,611.00
The Gaston-Chard Six Pack
Raised: $4,115.00 Lobsters
Raised: $3,001.00 JAIN Family 5
Raised: $2,775.00
The Oakville Club
Raised: $2,430.00 Henderson Superheroes
Raised: $1,675.00 Team Anand Knowlton
Raised: $1,550.00 Expedia Cruises Oakville South
Raised: $1,305.00 Ascension Catholic Elementary School
Raised: $1,115.00 Molecule Makers
Raised: $1,055.00 St. Mildred's Lightbourn School 9-12
Raised: $1,000.00 GHA Surgical _friends of Lighthouse
Raised: $852.00 New Central Public School
Raised: $825.00
Forest Trail Public School (Elementary)
Raised: $700.00 Alexander's Public School
Raised: $680.00 Rotherglen School Oakville K-8
Raised: $675.00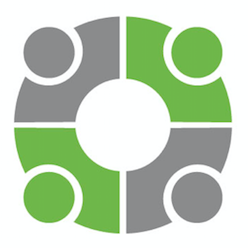 ACE Coworking
Raised: $650.00 Holy Rosary Separate School (Milton)
Raised: $635.00 Team Norton Foulon
Raised: $500.00 One Thin Dime
Raised: $495.00 St. Joan of Arc Catholic Elementary School Staff and Parents
Raised: $450.00 Nova Health Club
Raised: $425.00 St Joan of Arc Catholic Elementary School
Raised: $400.00 Ian Martin Group
Raised: $365.00 Team Woody
Raised: $355.00 Oakville Aquatics
Raised: $300.00 Glenburnie School
Raised: $300.00 Maple Grove Public school
Raised: $280.00 TeamSelkirk
Raised: $250.00 Howard Team
Raised: $250.00 The Bread Runners-Cobs Lakeshore
Raised: $250.00 E J James Middle School
Raised: $245.00 Sunningdale Public School
Raised: $225.00 Lumen Christi Catholic Elementary School
Raised: $210.00 F45 Training Joshua Creek
Raised: $210.00 Team Best
Raised: $200.00 Bank Buddies
Raised: $190.00 Running Wild
Raised: $175.00 Fire and Smoke
Raised: $150.00 The Focus Group
Raised: $125.00 Oakville Trafalgar High School
Raised: $100.00 Sparkle Sisters
Raised: $100.00 Linbrook School K-8
Raised: $100.00 The Leoson's
Raised: $100.00 Guardian Angels Catholic Elementary School
Raised: $100.00 Avis Team
Raised: $95.00 St Patricks Separate School
Raised: $75.00 Alexander's Staff
Raised: $75.00 Holy Cross Catholic School Georgetown
Raised: $50.00 Team Marchioli
Raised: $50.00 St Francis of Assisi Separate School
Raised: $50.00 Walking for Solace
Raised: $50.00 St Benedict Elementary School Milton
Raised: $50.00 St Peters School
Raised: $30.00 Gladys Speers Public School
Raised: $30.00 Holy Family School
Raised: $25.00 YOUR HEALTH
Raised: $25.00 St Raphaels Separate School
Raised: $25.00 Royal harpers
Raised: $25.00 St. Mildred's Lightbourn School K-8
Raised: $25.00 Orange Theory Fitness
Raised: $25.00 Oakville Christian School K-8
Raised: $25.00 Chalmers Court
Raised: $25.00 MacLachlan College 9-12
Raised: $5.00
Recent donors
Date
Name
Amount

Jun

15

Mary-Ann Kruse

$50.00

Jun

08

Jean Carscadden

$50.00

Jun

05

Nancy Pisani

$50.00

Jun

04

Mark Bayko

$100.00

Jun

03

Tony Tabone

$100.00

Jun

03

Michelle Alfonso

$25.00

Jun

03

Cathy Connelly

$20.00

Jun

03

Tom Bournakas

$50.00

Jun

03

Bryan

$25.00

Jun

03

Margerette Whittaker

$25.00