This user is not currently accepting donations
Total raised
$4,611.00
Goal: $11,993.00
Welcome to our Team Fundraising Page! We are committed to raise as much as possible for Lighthouse! Help us reach $1000
Please consider making a pledge to our page to help The Lighthouse for Grieving Children, who are celebrating 20 years of vital services helping bereaved children and their families in Halton, Peel and in other areas of the GTA.
Hear from Austen, Matthew and Tiffany about what Lighthouse means to them.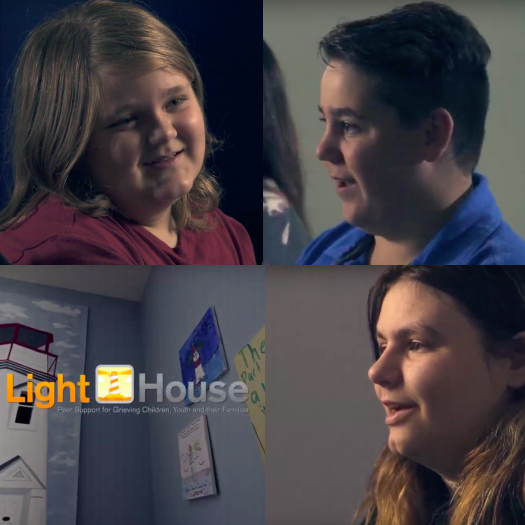 Did you know:
In 2017, 353 participants attended Lighthouse groups
It costs $1700 per participant to attend a support group at Lighthouse for one year
They are 95% self funded and rely on YOUR sponsorships and donations to ensure services remain free of charge
No other charity in Canada provides the same service of open-ended peer support for children ages 3-18 years old.
Our story…
We have changed the new fund raising goal to 11993! This was my wife Julie's paramedic number as she was a flight paramedic with Ornge London. Please donate to this amazing organization that has help us so much. Mike
Click on one of our team members below to make a donation.
Mike Merko
Raised: $1,200.00
Team leader
Joseph Merko
Raised: $1,006.00
Nicholas Merko
Raised: $425.00
Susan Merko
Raised: $325.00
Liz Piper
Raised: $150.00
Brianne McComb
Raised: $125.00
Alyson Coolen
Raised: $115.00
Ben Zybala
Raised: $100.00
Craig McCleary
Raised: $100.00
EMILY MCCLEARY
Raised: $100.00
Jonathan Lee
Raised: $100.00
LAURA MCCLEARY
Raised: $100.00
LIAM MCCLEARY
Raised: $100.00
Nadine Bagley
Raised: $100.00
Paul Bagley
Raised: $100.00
Jun

01

Cathy Burke

Undisclosed amount

Jun

01

Matthew Merko

$100.00

Jun

01

Stephanie Chatelain

$40.00

May

31

Kaitlyn Ham

$100.00

May

31

Joe Bowers

Undisclosed amount

May

30

scrapbk ladies

Undisclosed amount

May

29

Anonymous

Undisclosed amount

May

29

Quilting Ladies

$75.00

May

28

Anonymous

$50.00

May

28

Anonymous

Undisclosed amount